The highlights of our 3 days in New York City — our hotel, our favorite eats and our favorite sights and excursions!
I know, I know — this isn't a recipe post.
Buuuuut, as I mentioned in the winter when I posted this series on our Caribbean cruise, travel is something very close to my heart and something I am hoping to do more of as our kids get older! I swear I got my travel bug from my mom, and I start to feel the ants in my pants when we go without a trip for too long.
At the end of June the husband and I were in New York City for a quick, 3 day trip (although we were gone 4-5 days with our flights and all of that hassle… don't even get me started!). I am so, so thankful we have lots of family close to help cover for us and keep our girls safe and entertained <3
No part of this post is sponsored — I just wanted to share our experience with you if you're also planning a trip!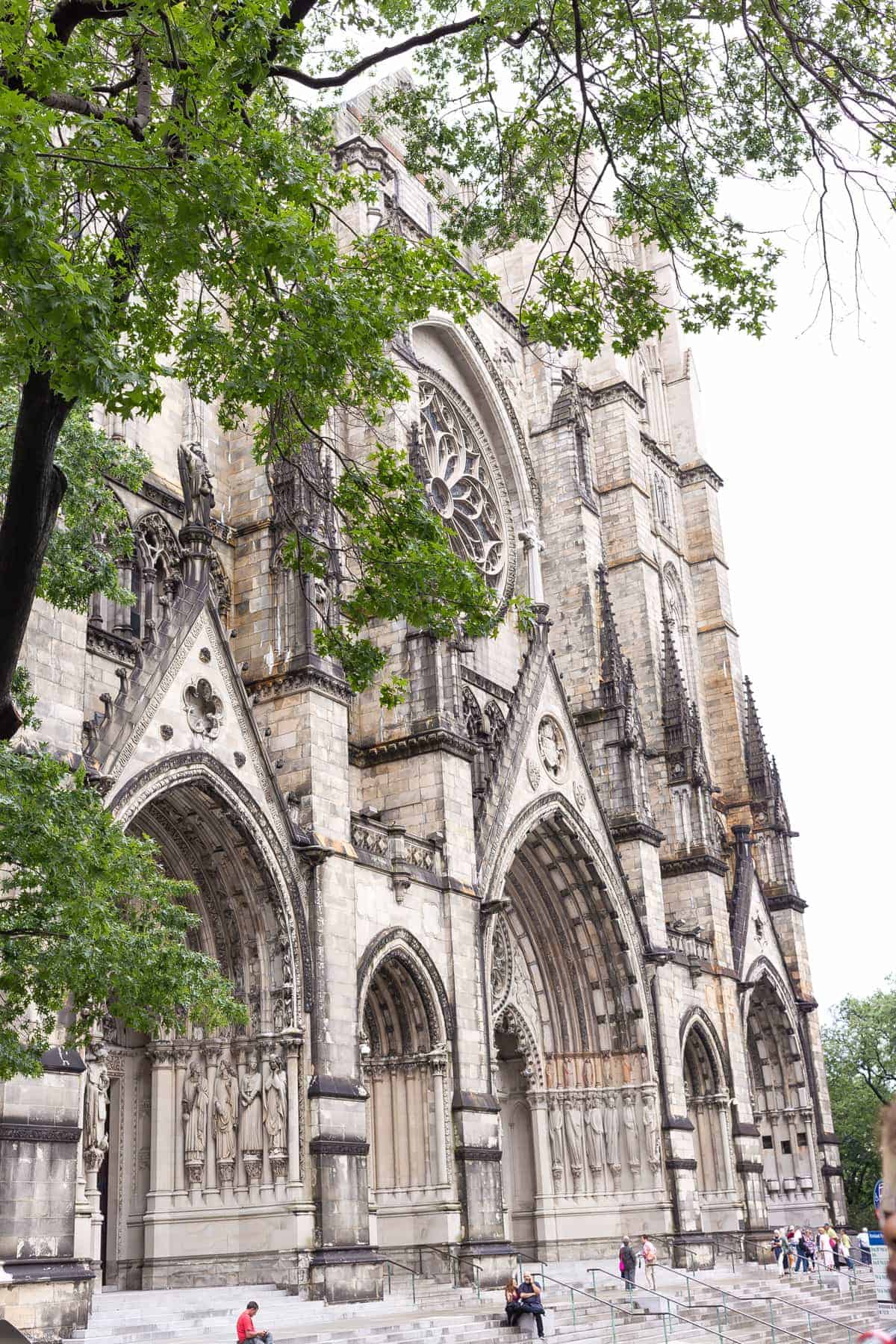 Where to Stay in New York City
I looked and looked and looked at hotels when we were trying to figure out where to stay. Since we'd never been to NYC before, we wanted to be somewhat close to the action, but — let's be honest — we live in peace and quiet in the middle of the bush. We did not want to end up in the middle of Times Square!
I read a ton of hotel reviews before choosing a hotel. Hotels can be incredibly pricey in New York (as is everything), so that was definitely a factor. But this was also our 10 year anniversary trip and our first trip without kids since Halle was born 5+ years ago! We wanted somewhere nice and in a good location.
There were a ton of negative reviews for a ton of hotels in the city — cold showers, old, dated rooms, tiny closet-sized rooms, noise, rude staff, and on and on and on. It seemed as though it would be impossible to find anywhere decent to stay!
We ended up staying at The Lotte New York Palace and never regretted it once. It had a ton of positive reviews, the rooms seemed spacious (especially compared to anything else in the city!), the hotel was beautiful and in a really central but also quiet location just off 5th avenue somewhere in between Central Park and Times Square. The location was exactly what we wanted once we got there.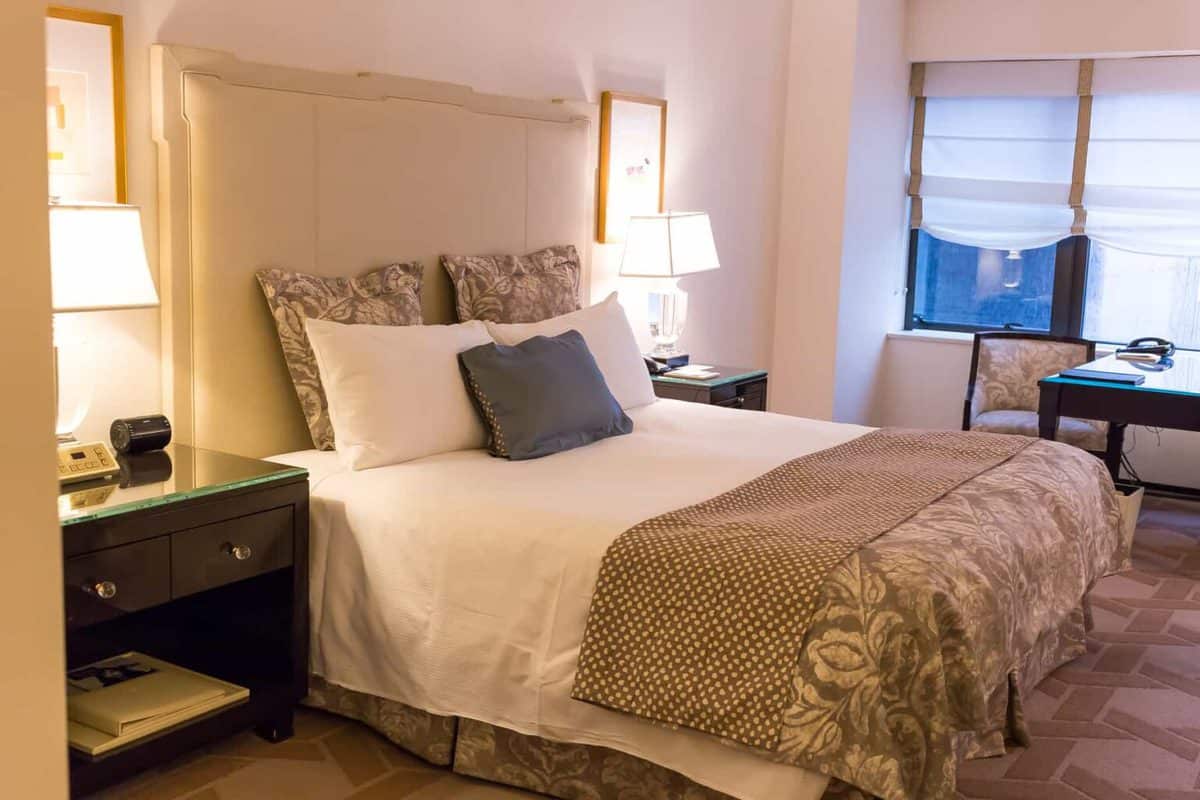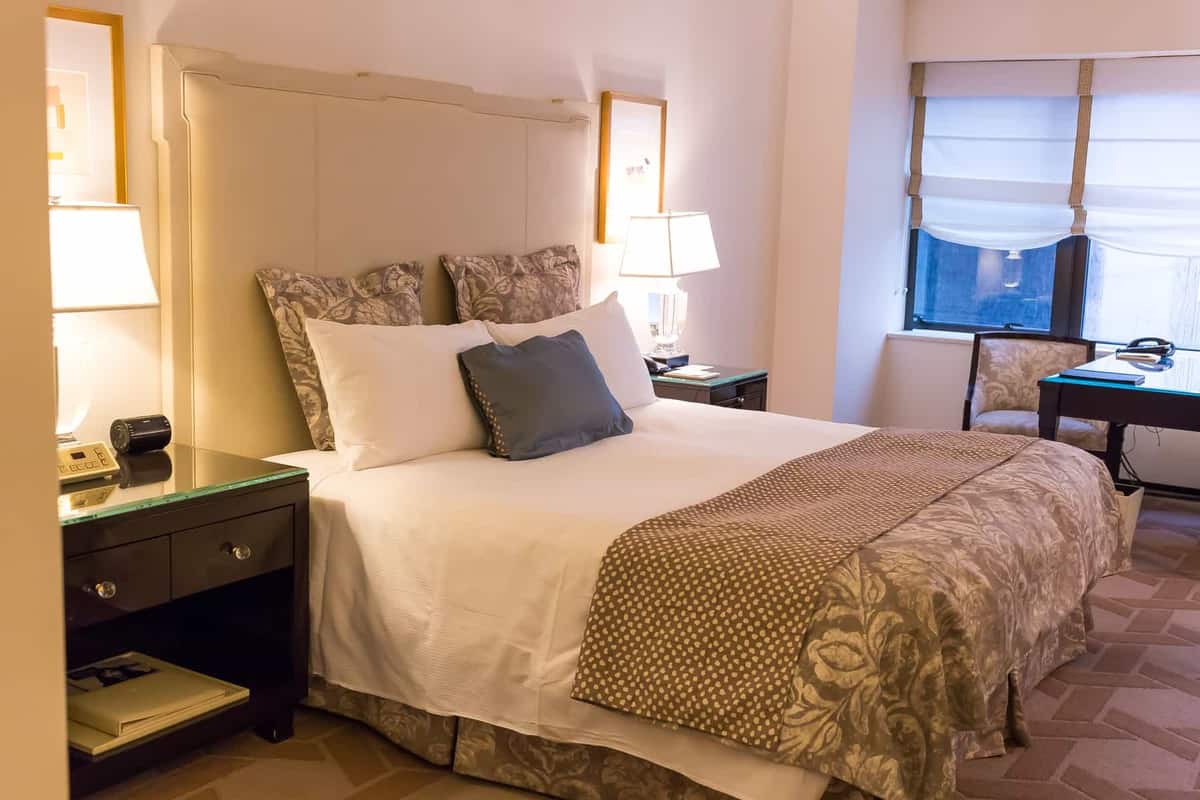 The staff were so warm and welcoming, the service was great, the showers were hot and we had great water pressure, the room was spacious and the bed was so comfortable. We got a great deal on the hotel room online when we purchased with our airfare so we were really happy with our stay and would absolutely recommend it!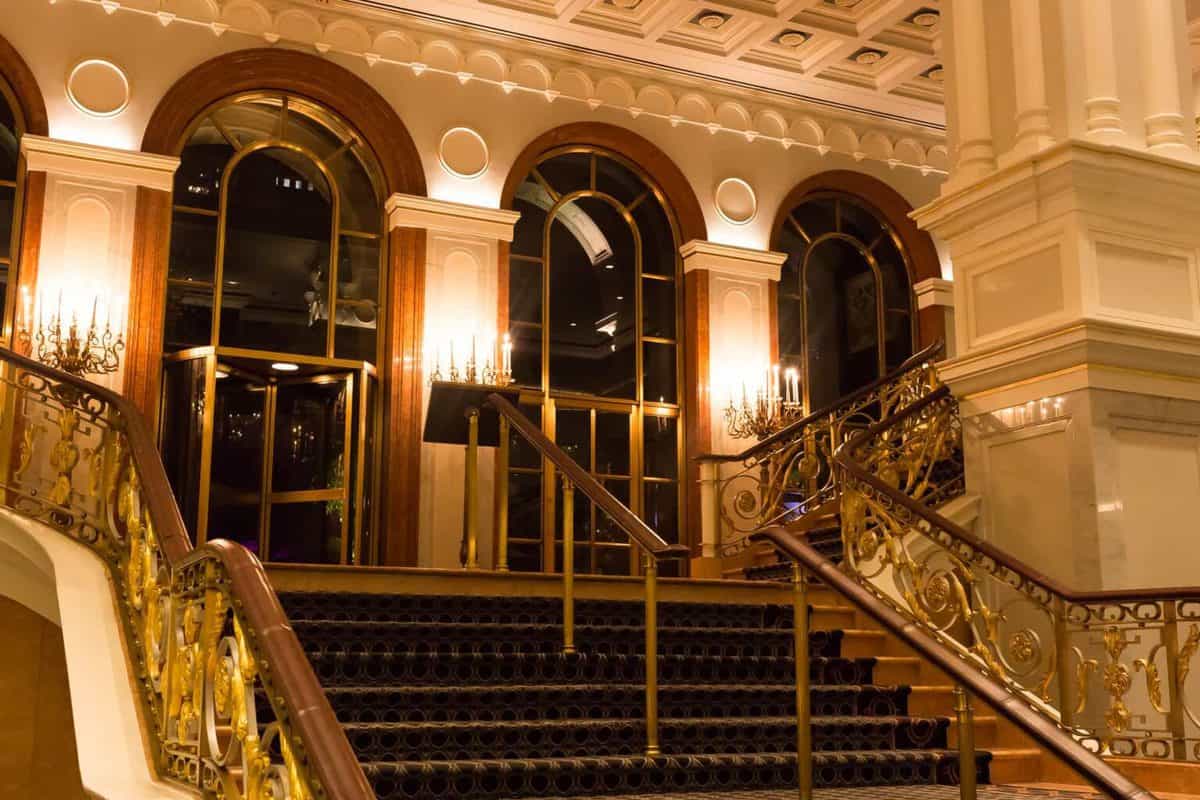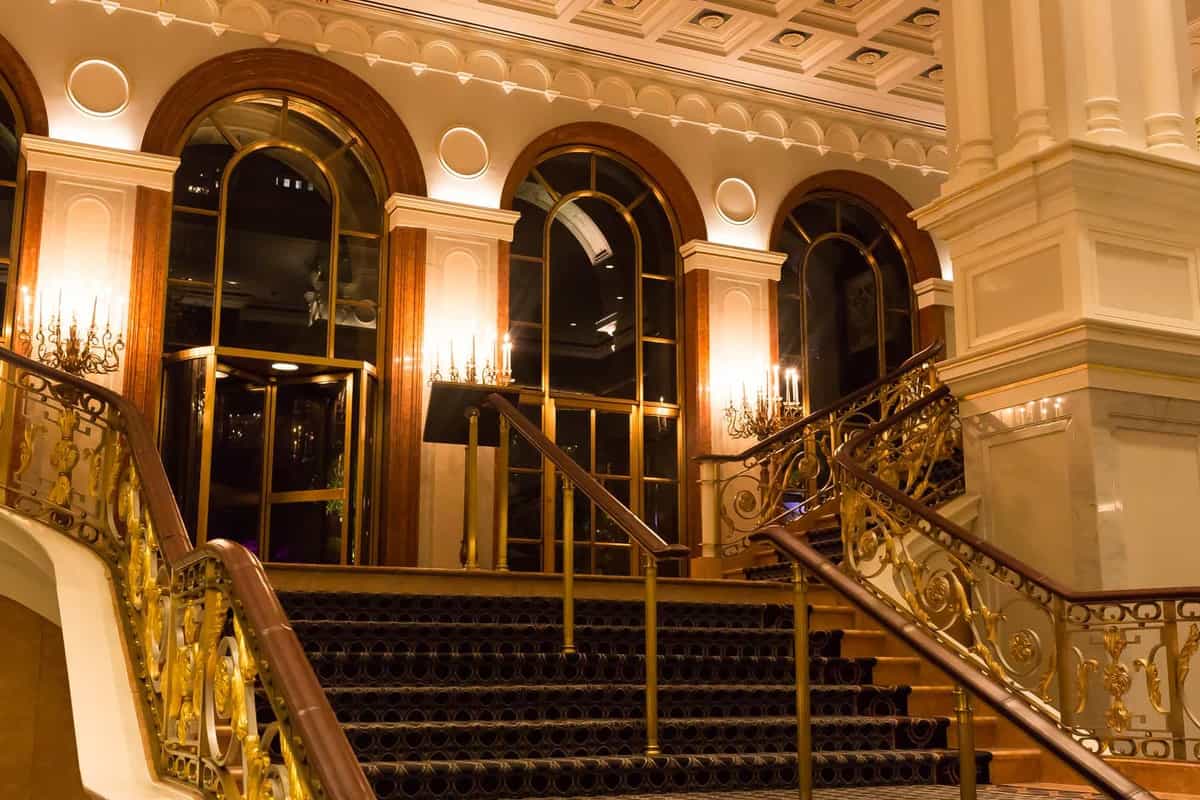 Where to Eat in New York City
Obviously, 3 days is not enough time to try out all of the fabulous restaurants in NYC. Not even close! But we did our best to find some favorites and were pretty happy with the gems we discovered.
We enjoy casual, comfortable food — so if you're into stilettos and spending $75 on a salad, then this is probably not the list for you 😉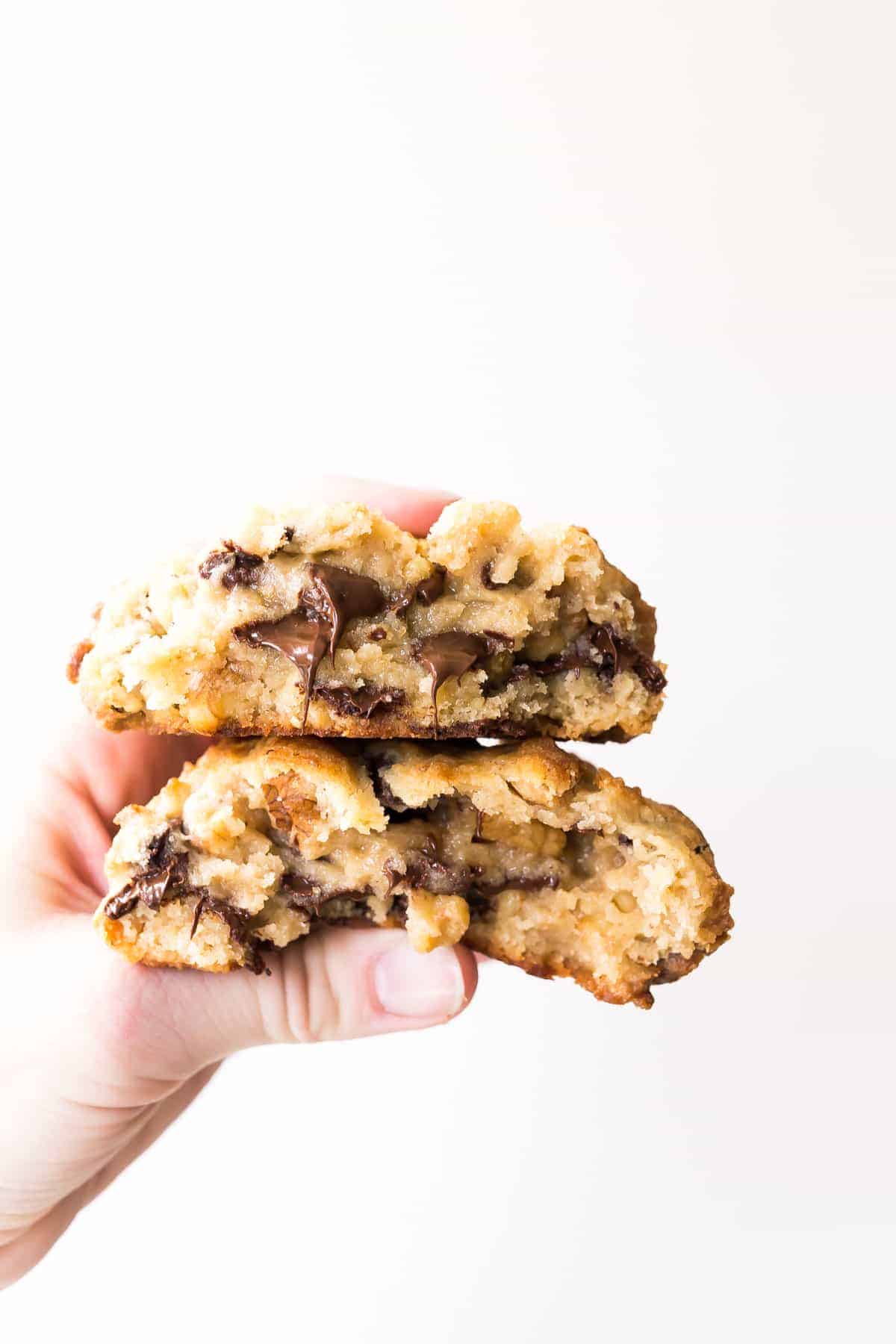 We made a pilgrimage to Levain Bakery and it was absolutely worth it! We went just as they were opening and still had to wait in line maybe 15 minutes, so I recommend going early or not at peak times! These cookies though <3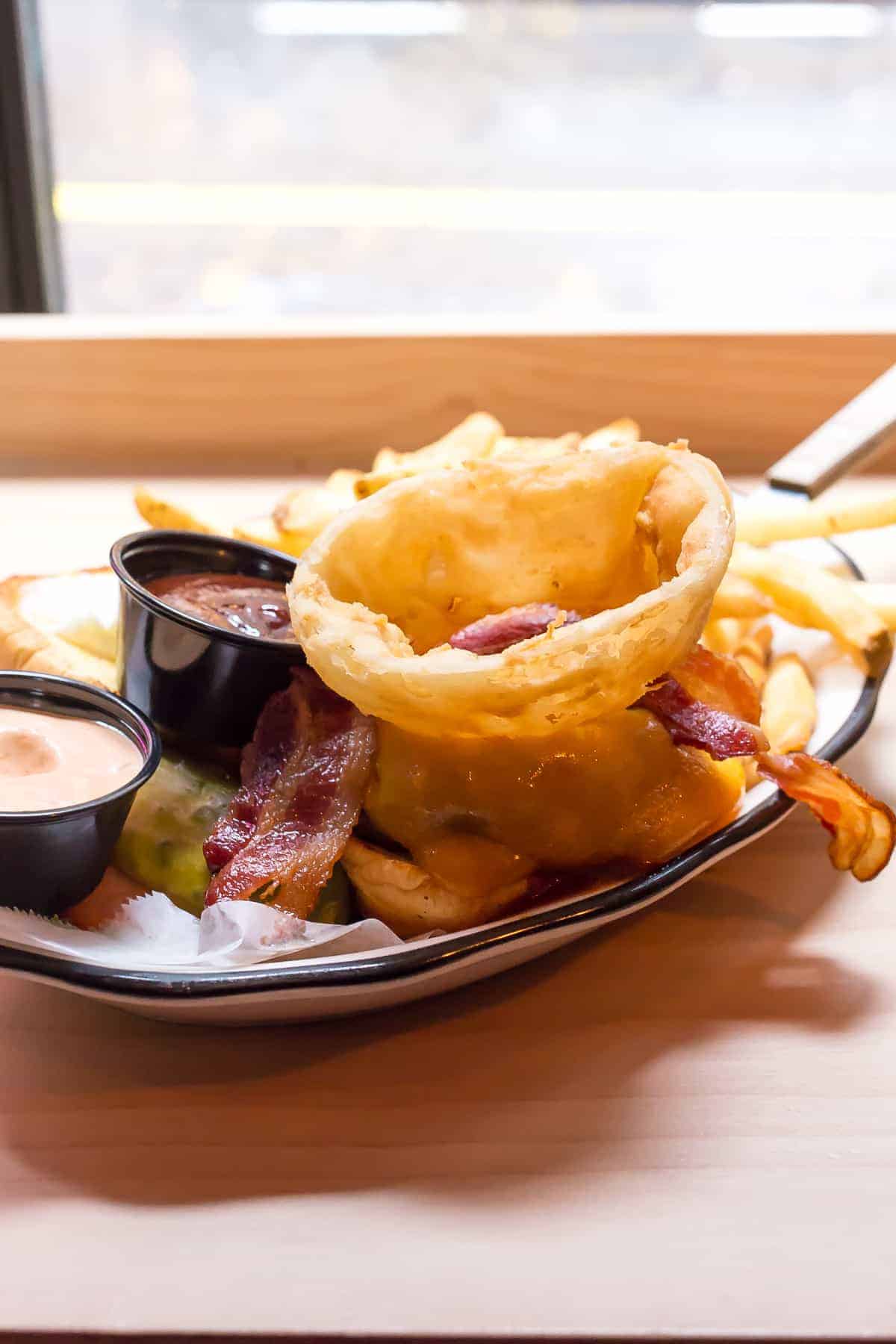 I know it's a bit of a touristy thing these days, but we had to try it. There's almost nothing I love more these days than a great burger and fries! And we definitely weren't leaving without a shake 😉 SO, so good!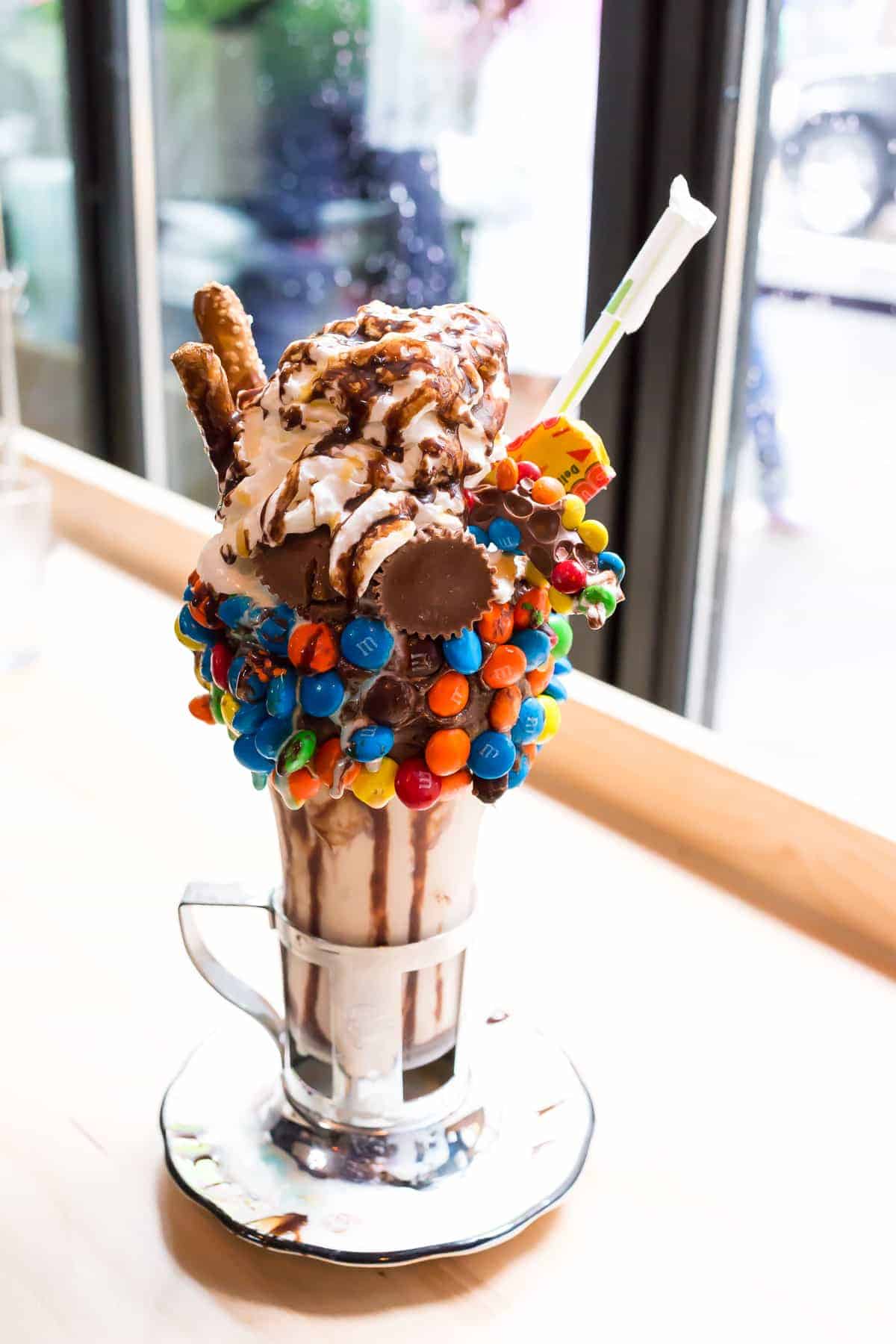 The Loeb Boathouse in Central Park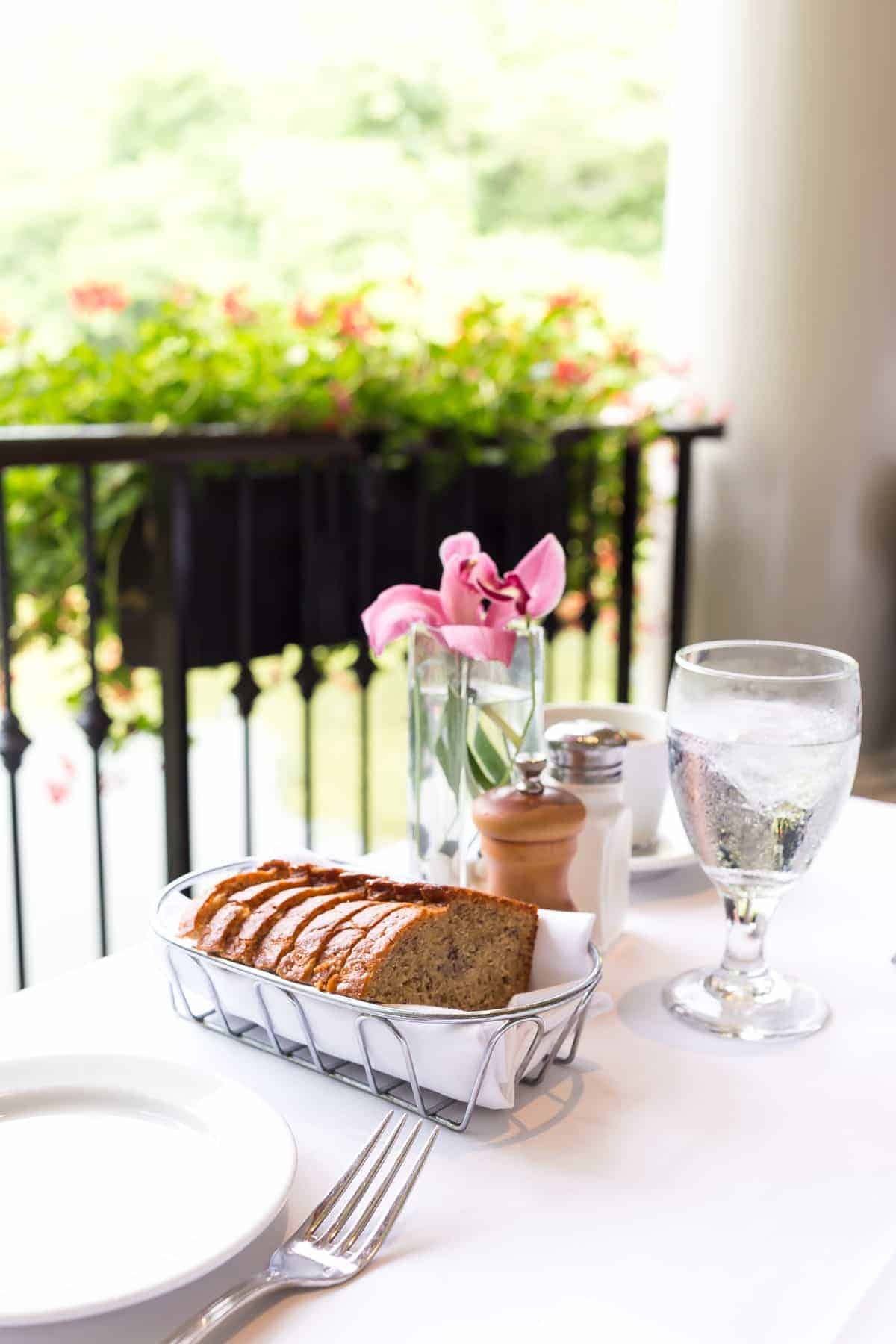 Also, kind of a tourist thing but you guys — so, so pretty that I'd recommend it to anyone! We went for Sunday brunch, we were there maybe 20-30 minutes after opening and got one of the last tables right on the water. It's such a gorgeous location and our meals were incredibly delicious.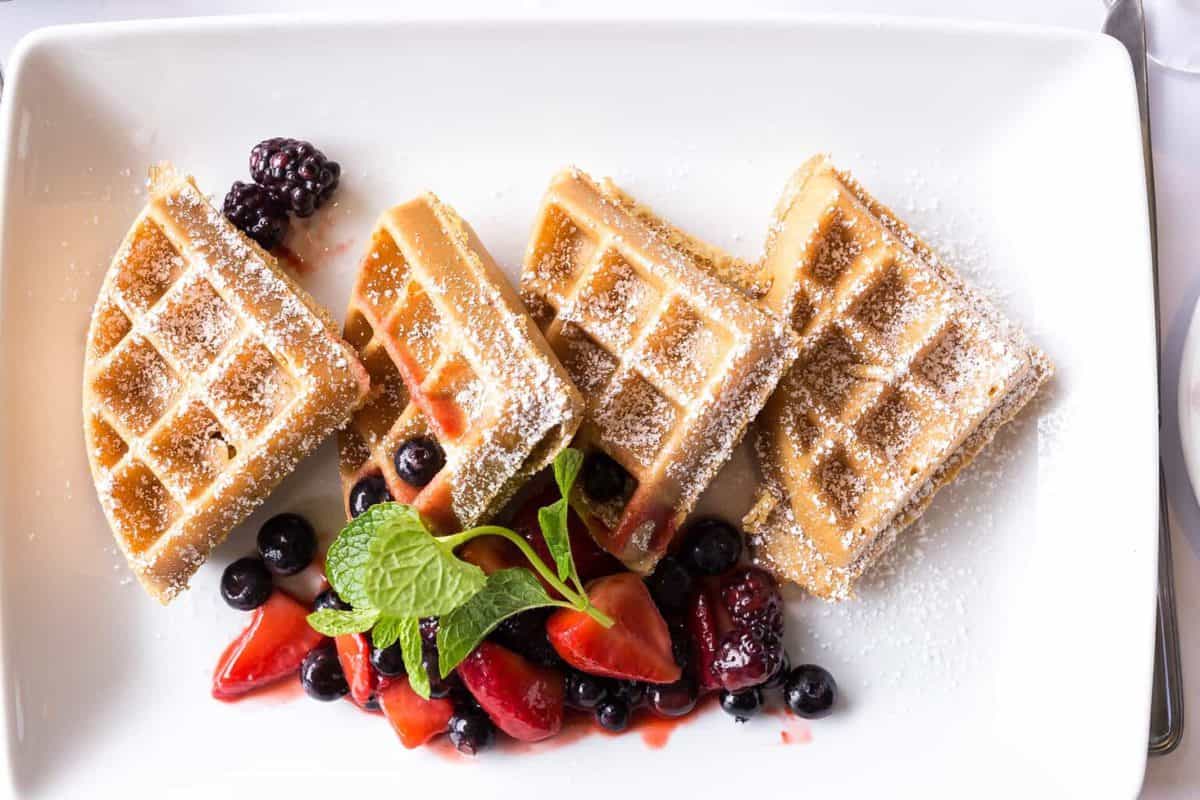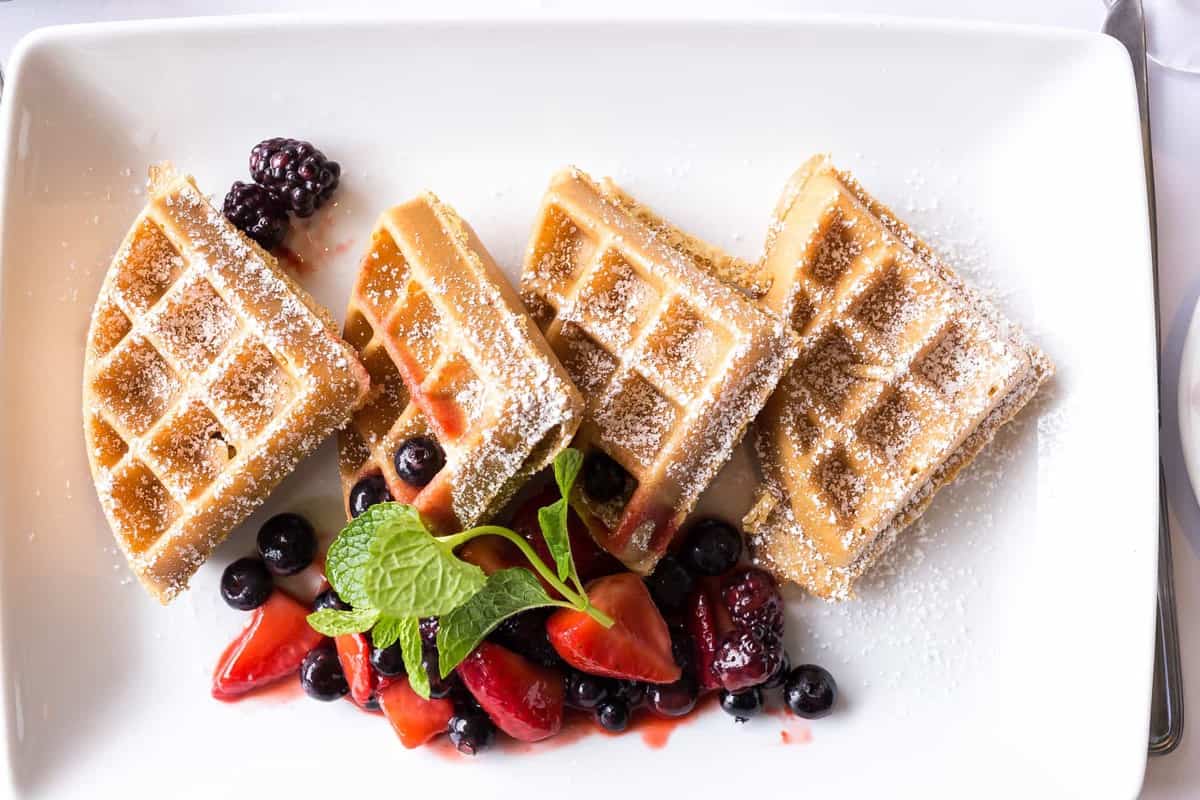 We stopped by Junior's one night after dinner for a piece of cheesecake (supposedly the best cheesecake in NYC!), and had to go back for lunch the next day. They are a fun little place that originated in Brooklyn and it has a cool, casual vibe and a huge patio!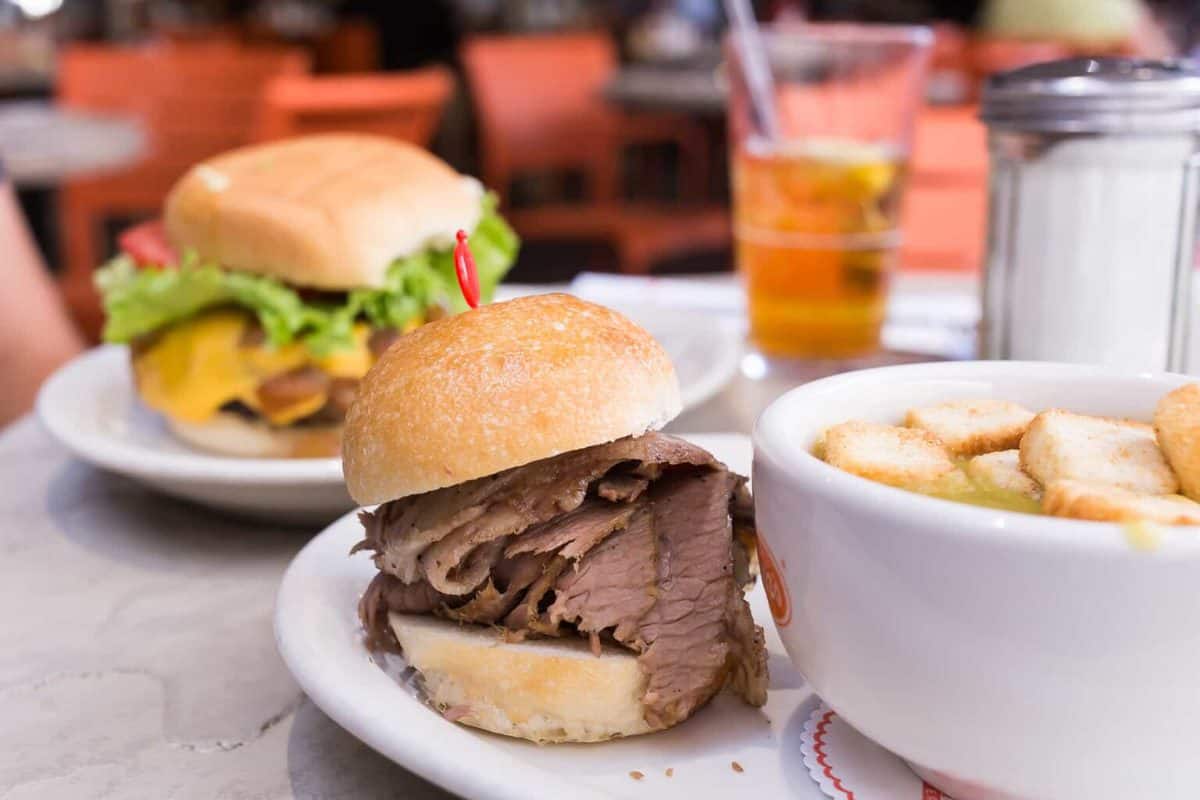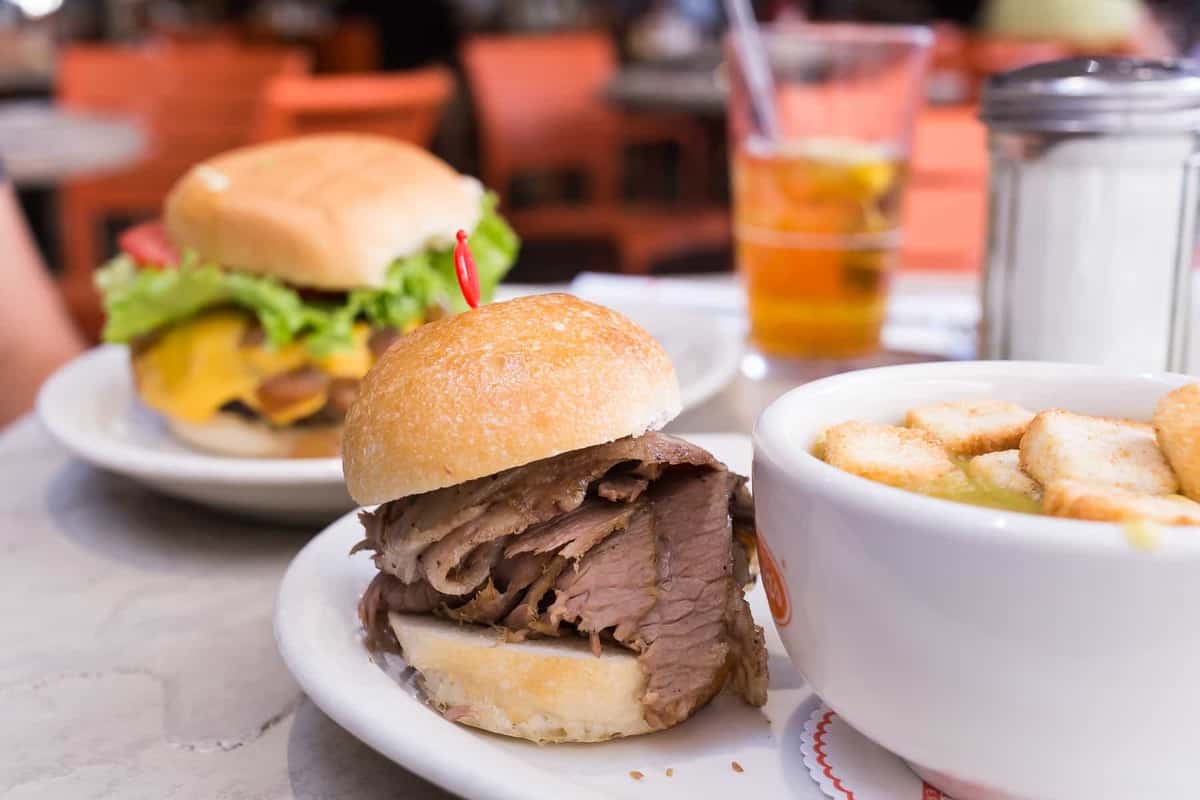 The other love of my life — fresh pasta. Carmine's serves everything family-style, so for 2 people it can be a lot of food. We had ravioli and it was incredible, but unfortunately it was so dark inside that I wasn't able to get a picture. There tends to be a crazy wait, so I recommend making a reservation (we didn't have one but we got lucky and got in right away!).
The Plaza Food Hall
This is a fun little place that is in the basement of the stunning Plaza Hotel. It is a little like the most upscale food court you've ever been in — with offerings like gourmet mini donuts, bakeries, fresh pasta, crepes, a wine bar, froyo, and pretty much everything your heart desires. We had the best ravioli I've ever had in my life and some froyo, because, well, holidays 😉
What to see in New York City
Because it was our first time, we wanted to hit up all the major attractions even if that's not what the cool kids do in the city. I swear the perfect vacation to me is going to a new place, wandering around looking at beautiful old buildings, eating great food, and having naps in a great bed. Am I the only one?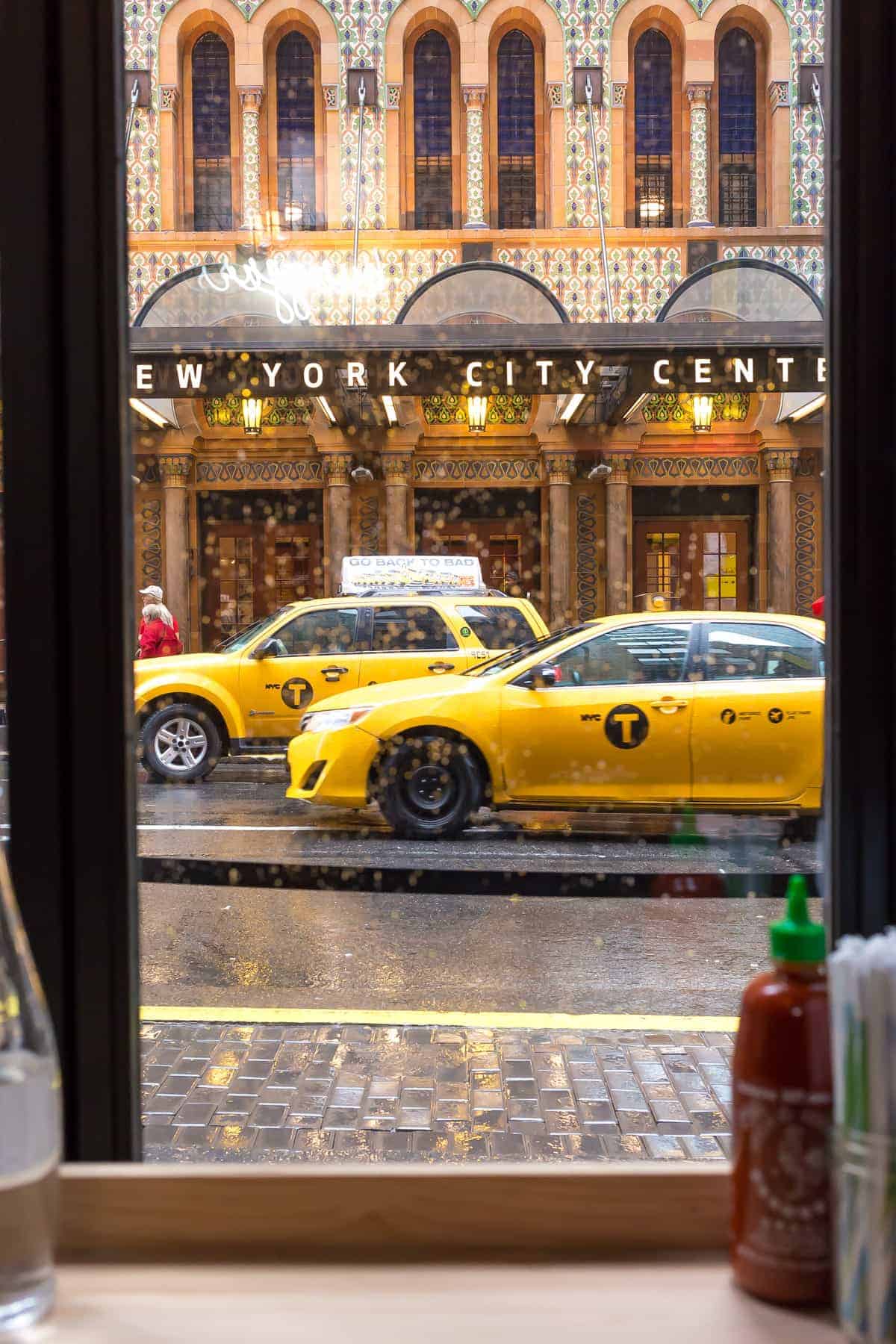 We purchased a 3 day pass for the hop on hop off bus, and we really enjoyed using it as a way to just see the city. As a method of transportation from one point to another?? Not a chance. It is so slow getting around Manhattan above ground, regardless of whether you're in a taxi, an uber, on foot, on a bus — it doesn't matter.
The double decker buses were fun just to ride and take in a new place, but our third day we ended up taking the subway so we didn't have to wait 2 hours just to get from one end to the other. Best decision ever! The subway is pretty easy to figure out and is so, so quick. There's no wasted time.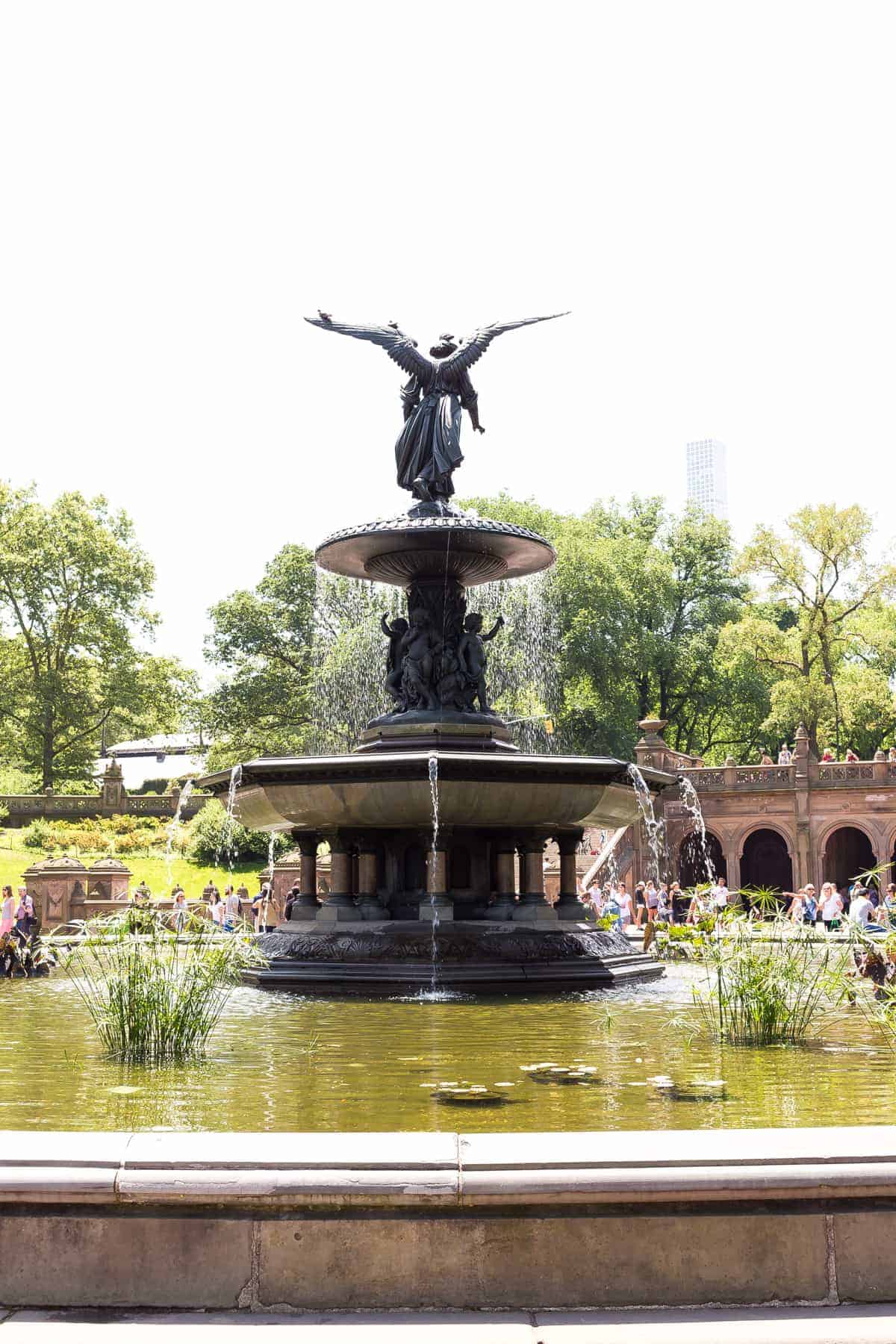 We went to the Empire State Building, Central Park, Battery Park and onto the Statue of Liberty and Ellis Island Ferry (although we went just to see and we didn't get off), Times Square (it is insane at night and not somewhere I'd want to be on a regular basis, but still a must-see), and aside from that we just wandered and took it all in.