10 better for you snacks for back to school or work, plus ways to cut back on your sugar intake as we head into the holiday season!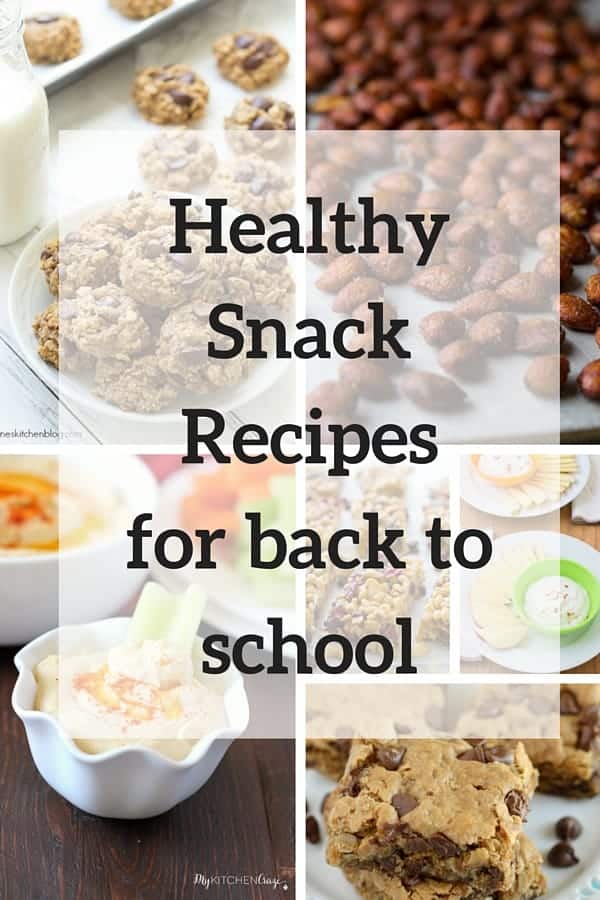 If you know me, you know that I sometimes always have a hard time resisting a sweet treat.
What I've found though, is that being a food blogger can sometimes make eating like a normal healthy person a little more difficult.
There are those times I've been baking and photographing all morning with one or two children under my feet and have no energy to make a proper lunch. Or those times when you cook a turkey dinner for breakfast so that you can photograph it while the light is good. Or those weeks when all you have on the agenda is your Christmas cookie/Halloween candy/Thanksgiving pie recipes and it's hard to even think about wanting to cook a proper dinner.
Even though the end of summer didn't mark much of a change for me, I think it's a good time to get back on the healthy eating bandwagon. The hardest part of healthy eating for me is snack food. The meals I cook for our family are generally from scratch and don't contain much processed food. I generally bake from scratch, too, but snacking on half a dozen cupcakes isn't really the best choice on an empty stomach!
I've gathered up some awesome healthy snack recipes to keep on hand over the next few months!
Peanut Butter Oat Snack Cookies from Kristine's Kitchen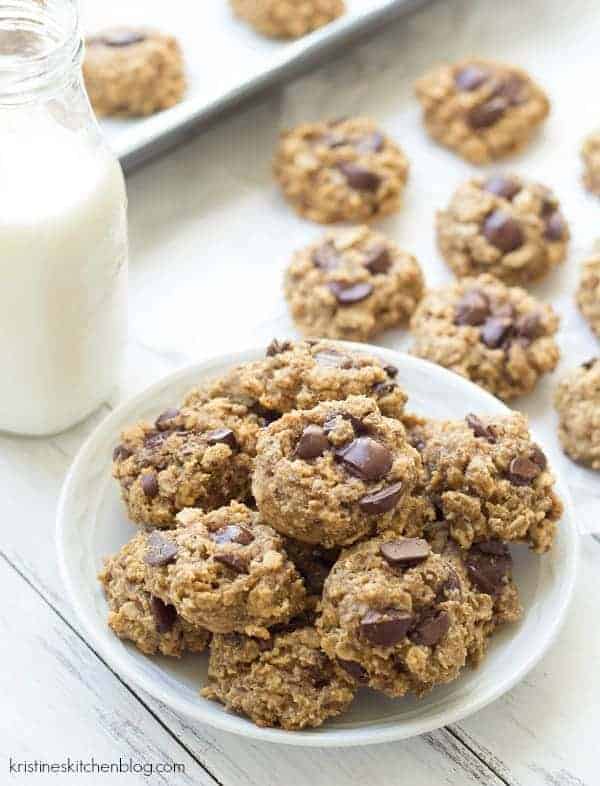 No Bake Fruit 'n' Nut Snack Bars from Whole and Heavenly Oven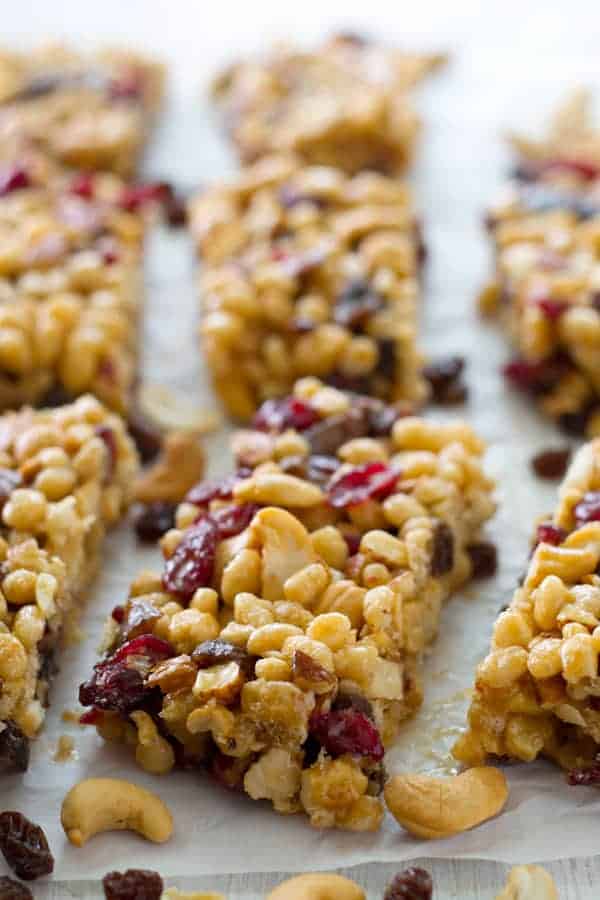 Honey Chai Roasted Almonds from Sweet Peas and Saffron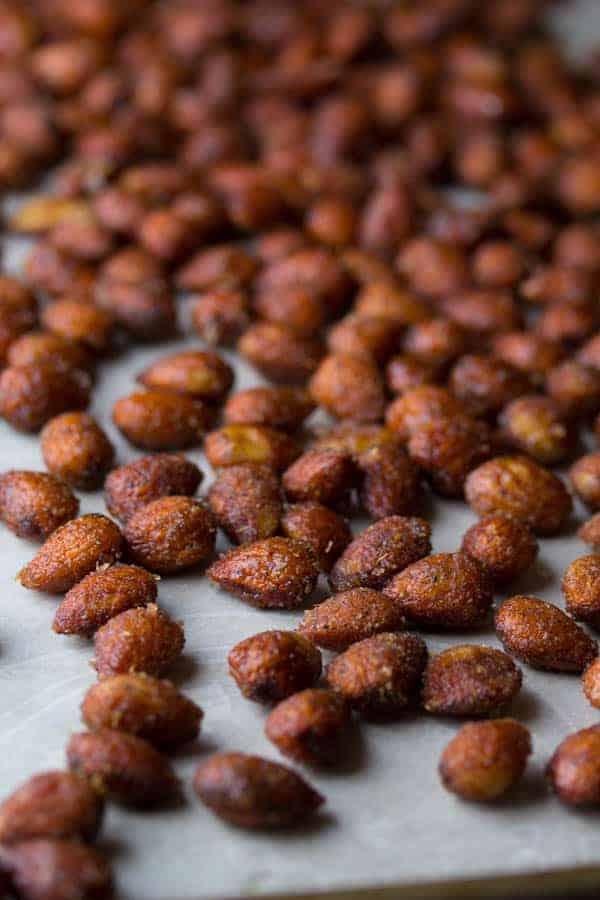 Healthy Peanut Butter Oatmeal Chocolate Chip Oatmeal Bars from Live Well Bake Often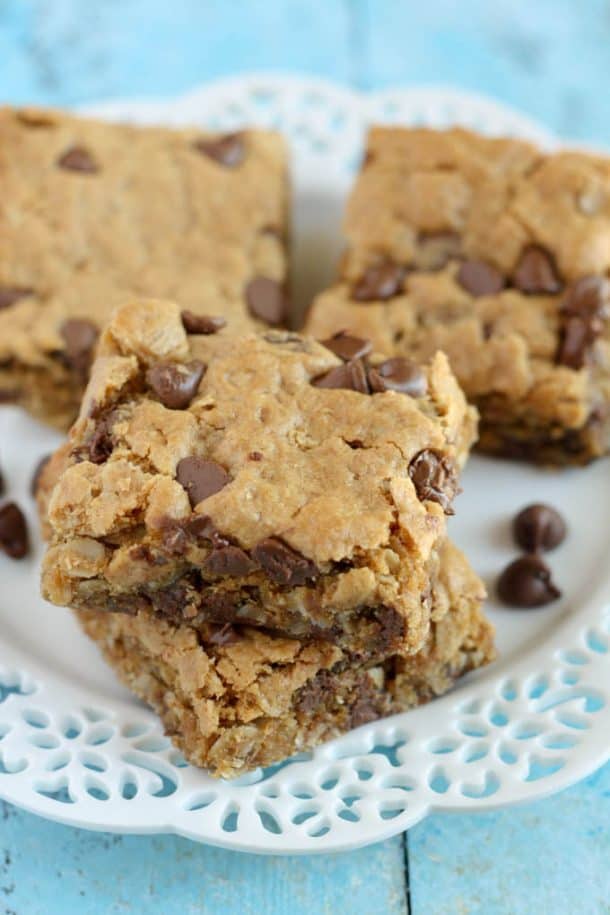 Berry Beet Smoothie from Floating Kitchen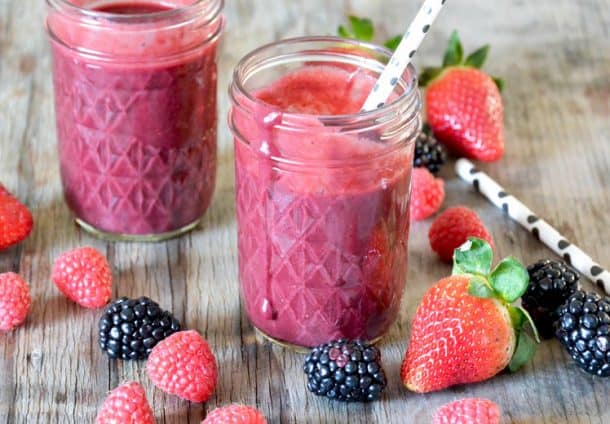 Traditional Hummus from My Kitchen Craze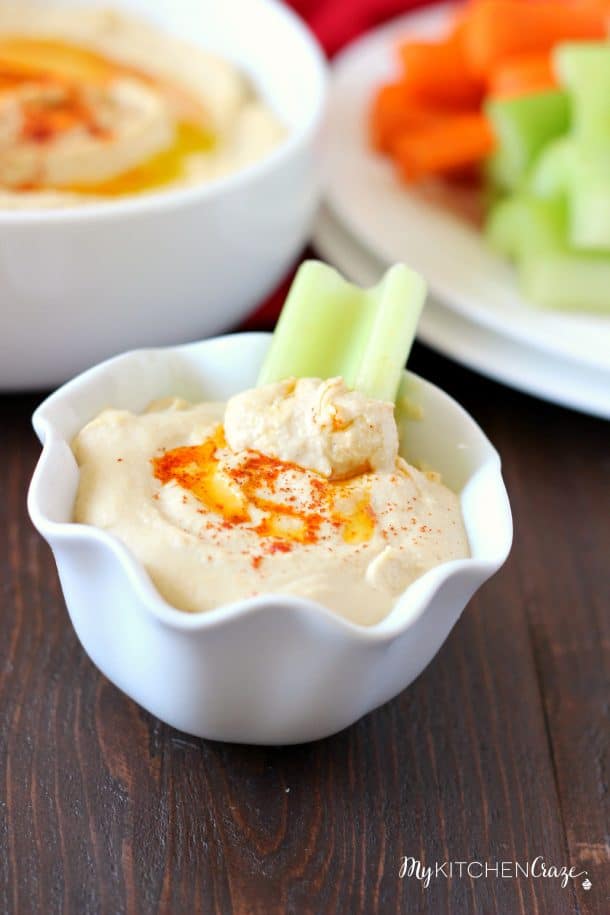 Apple Dippers with Honey Cinnamon Yogurt from Kristine's Kitchen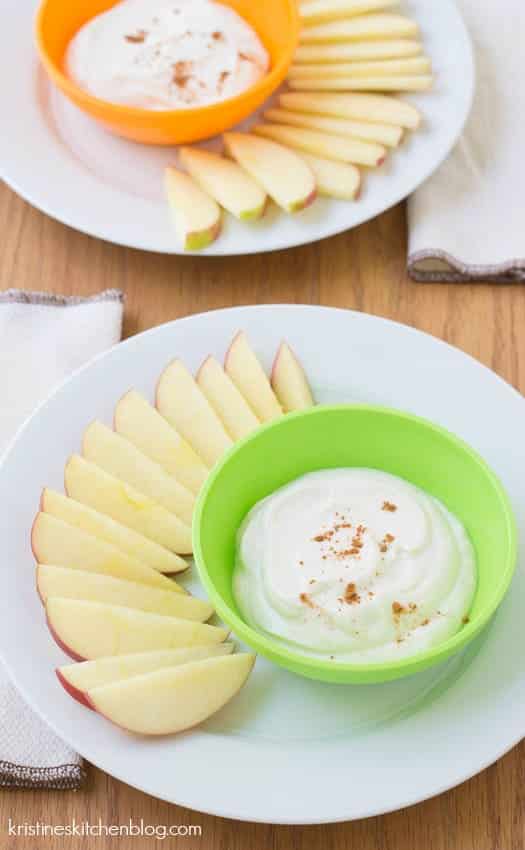 3 Ingredient Cashew Date Snack Balls from The Well Floured Kitchen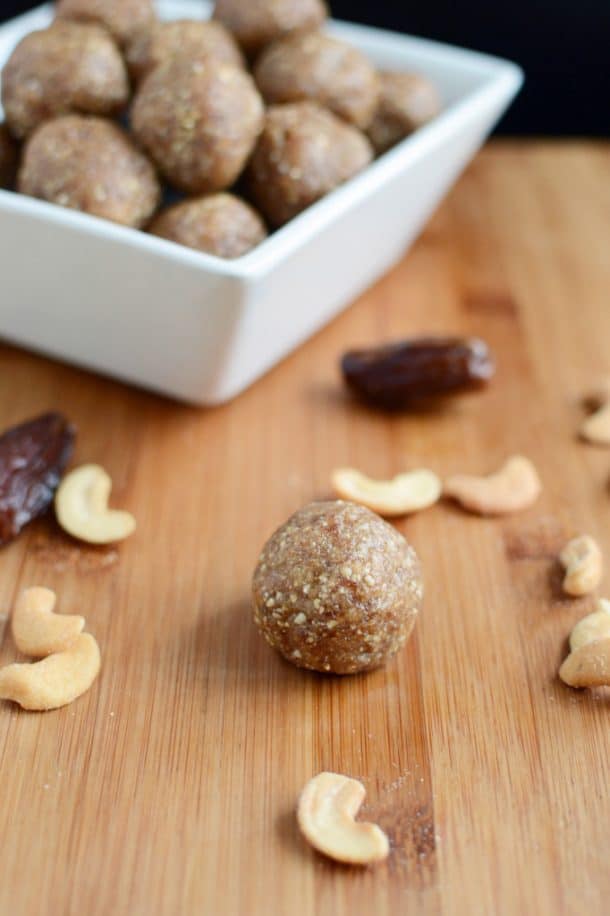 Classic Banana Bread from The Recipe Rebel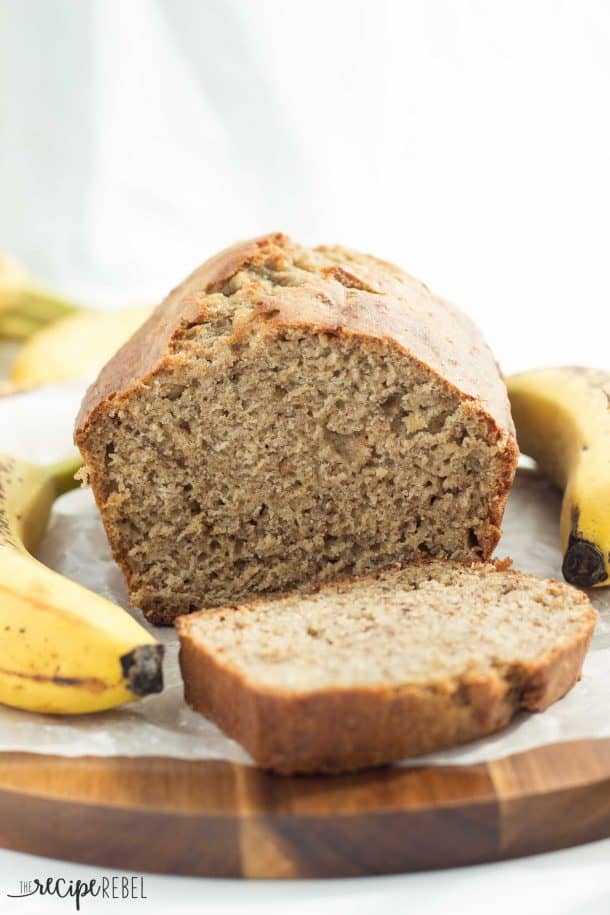 Chocolate Peanut Butter Smoothie Bowl from Pumpkin 'n Spice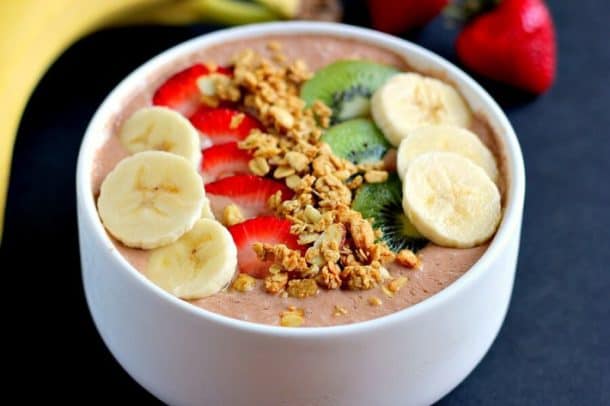 There are so many easy ways to cut back on sugar while enjoying many of the foods you already love:
Making your own sauces, dips, snack mixes and granola so you can control the amount of sugar and the quality of ingredients
Swap out soft drinks for water — this one I'm pretty good at. I actually very, very rarely drink pop!
Using unsweetened applesauce as a sugar/oil substitute in baking — this one I also do a lot of! It adds such great moisture to baked goods as well.
What are some easy ways that you reduce your sugar intake? I can definitely use all the help I can get!