I hope you're not mad. Sometimes I just love recipes that aren't really recipes.
So, if you don't know this yet, I'm not a food blogger by day. I'm actually a high school  teacher, though of course from the end of June until the beginning of summer, I get to be just a mom and a blogger.
The problem is, summer is coming to a close.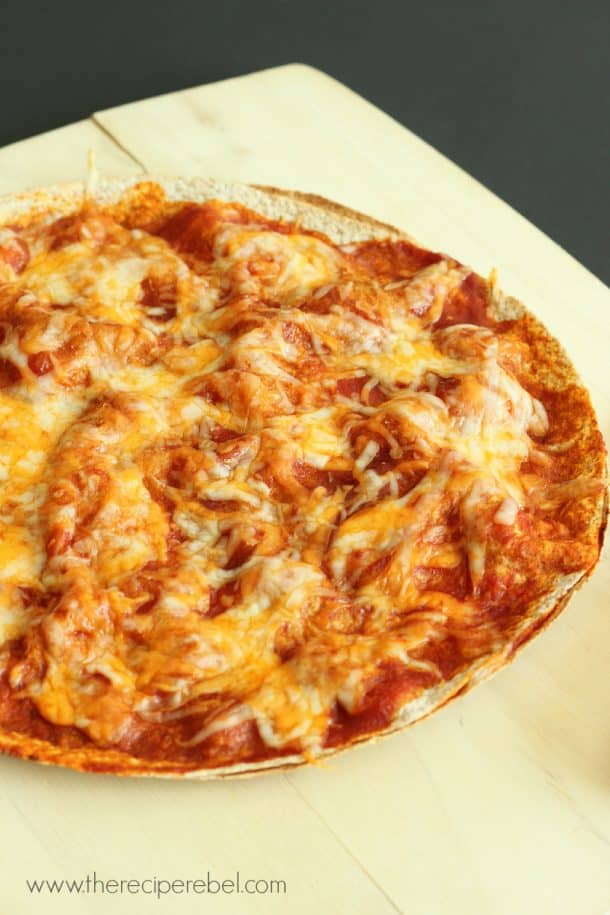 I feel weird saying that when I know I still have 3 or 4 weeks of holidays left, because I know some people work most of the year and only get 3 or 4 weeks of holidays total. And not even 2 extra weeks at Christmas and one in the Spring.
But still, in a teacher's mind, August always comes too soon.
For the month of July, teachers can completely let loose and enjoy their holidays, not worrying about what September has in store. But come August, teachers know that it's not going to be too long before they'll have to start wandering back into the school, preparing lessons and rearranging classrooms.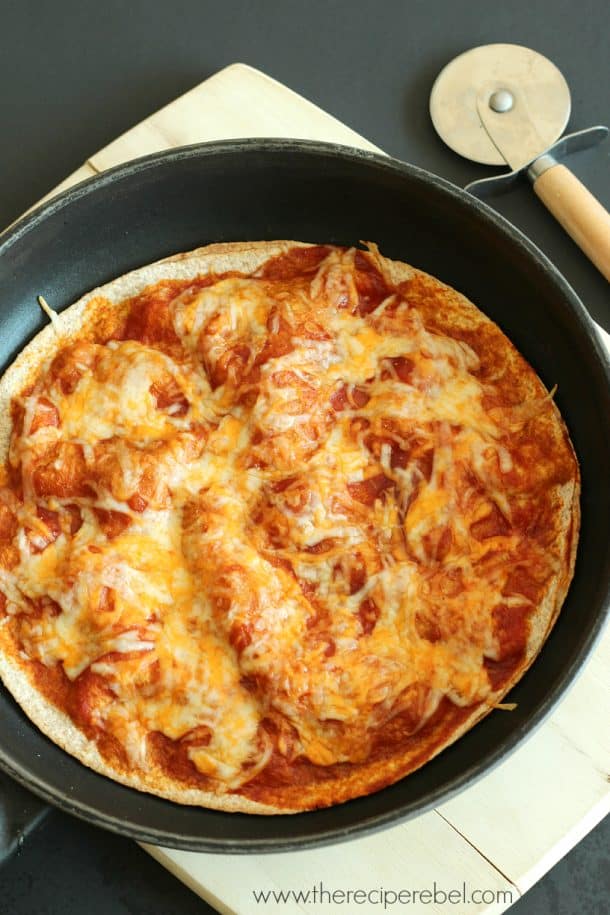 We are very lucky, because my husband's business and my job only really overlap about 3 months of the year. The rest of the year, our daughter is usually at home with one of us.
This year, she's starting at a new home day care in the town I teach in. And it's the first year I'm going to be packing her lunches.
It seems a little crazy to be packing up my 2-year-old's backpack and her lunch kit every morning as we head off to school. I feel like it's not going to be that long before she'll be taking her backpack and heading into the school building all on her own.
I don't mind having to pack her a lunch. I am a bit obsessive about cooking and baking as much from scratch and from whole foods as I can (or at least from pre-packaged foods with words I can pronounce!), and at least this way I know what she's eating most of the time.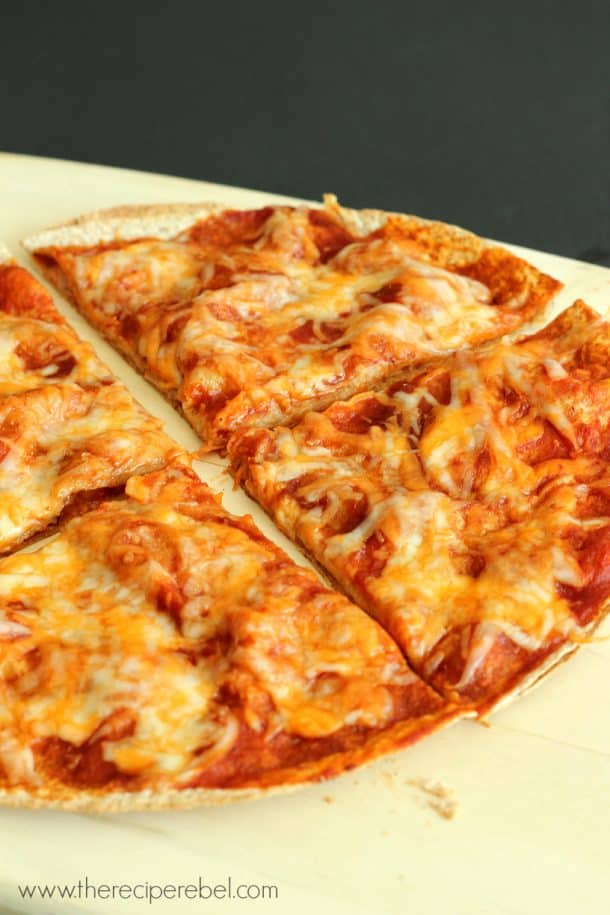 So I've been on the hunt for quick and easy lunch ideas that she'll enjoy, and that I can make a batch of and stick in the fridge or freezer for the weeks ahead.
These pizzadillas (and any variation of them) are perfect for lunches because you can make a bunch, wrap individual pieces in tin foil and put in the fridge for lunches that week. You can also sneak in a good amount on veggies underneath all that cheese!
My favourite thing about these pizzadillas is you really don't need to measure. You can mix and match and add things as you like them. I've given you rough measurements so that you have an idea, but the options are really endless.

1 large pizzadilla (1-2 servings)
adjust servings
Hawaiian Pizzadillas
Ham, pineapple, sauce and cheese stuffed inside two tortillas and covered in more sauce and cheese! A simple lunch (or dinner!) idea that's sure to please picky eaters.
Ingredients
2

large soft tortillas (I always buy whole wheat)

3/4

cup shredded cheese of choice

1/2-3/4

cup sauce of choice (for Hawaiian, I like to combine tomato and BBQ)

about 1/4 cup chopped pineapple, drained

50-100g

shaved deli ham (about 1/2 cup)
Instructions
Spray a large frying pan with non-stick spray (this helps the bottom to crisp up). Place on an element over medium heat.
Place one tortilla in the bottom of the pan. Top with half of the sauce. You don't want it too soggy, just enough to coat the tortilla (see photo 1)
Top with a bit of cheese, pineapple, ham, and another sprinkle of cheese (see photo 2 -- the double cheese helps the pizzdilla to stay together)
Place the second tortilla over top. Spread with remaining sauce and top with remaining cheese.
Cook until bottom is golden and cheese on top is starting to melt. Broil for 1-2 minutes until cheese on top gets bubbly. (*Broiling is totally optional -- you could just put a lid on the pan for the last couple minutes to melt the cheese if you don't want to turn on the oven).