I've seen, tested and tasted a lot of variations on the traditional cinnamon roll lately. From banana, to carrot cake, to lemon cheesecake, to strawberry. But I hadn't yet seen a cinnamon cheesecake bun, and I decided I needed to change that.
Because I had made a cinnamon roll cheesecake, it just made sense to stuff a cinnamon brown sugar cheesecake into some bun dough.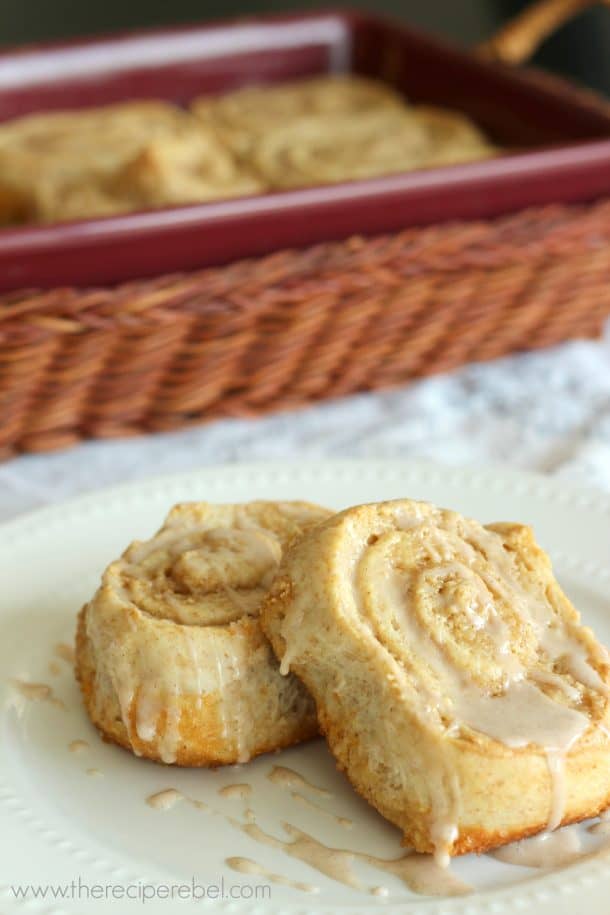 And because I thought it was the perfect opportunity to tell you about another bun in my oven.
This little helper of mine?
She might have to make some room beside her at the kitchen counter.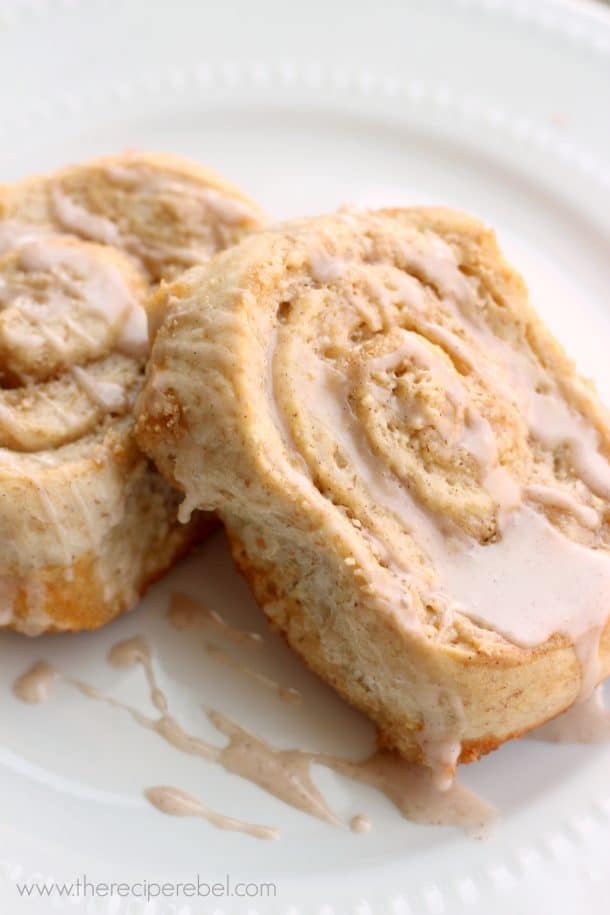 Because my midsection is getting a little thicker, friends, and it's not just a case of a few too many cinnamon cheesecake buns. I mean, that certainly might be part of it, but as long as there's a baby growing in there, no one's going to judge.
So I might just grab another cinnamon cheesecake bun and top it with some ice cream and caramel sauce. Because why not? We've got a reason to celebrate!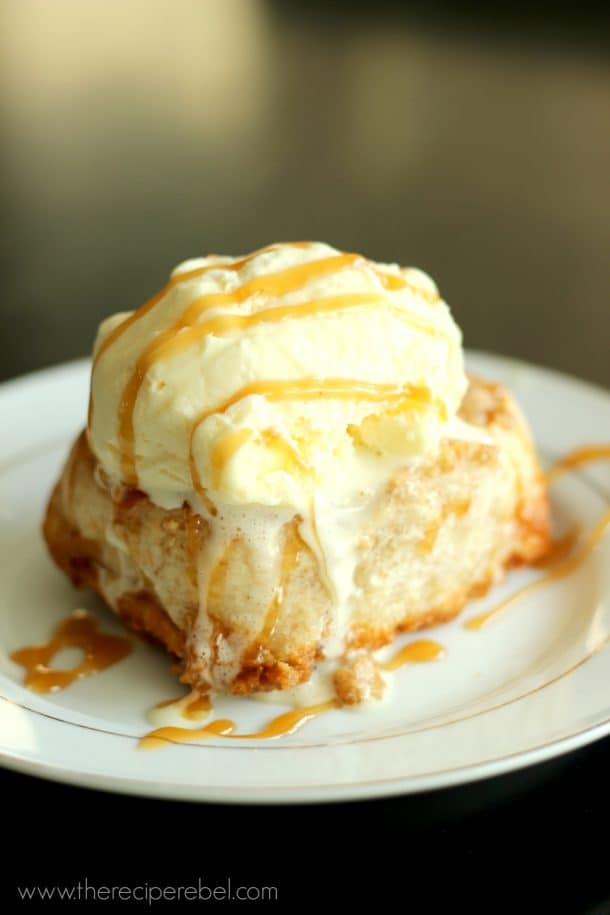 We are expecting our second bundle of joy to join us sometime mid-December — an early Christmas present for the 3 of us!
18 buns
adjust servings
Cinnamon Cheesecake Buns
Cinnamon and brown sugar cheesecake stuffed inside a cinnamon roll -- it doesn't get better than that!
Ingredients
1

recipe Butter Bread Machine Roll dough, prepared as directed until ready to roll into buns

--The only change I made was I used 50% all-purpose flour, instead of 25%
Filling
1 8oz

package cream cheese

1

egg white

1

tsp vanilla

1

cup brown sugar, divided

2-3

tsp cinnamon, divided

1/4

cup flour

1/4

cup icing sugar
Glaze
1/2

cup icing sugar

1/2

tsp cinnamon

1/2

tsp vanilla

2

tsp milk
Instructions
While dough is rising in the bread machine or a warm place, prepare cheesecake filling. With an electric mixer and the whisk attachment, beat cream cheese until smooth. Add egg, vanilla, ½ cup brown sugar, 1 tsp cinnamon, flour and icing sugar and combine. Refrigerate until ready to roll.
Roll out dough into a large rectangle (mine was roughly 12" by 20").
Spread filling over dough to within 1" of the edge. Sprinkle with additional ½ cup brown sugar and 1-2 tsp cinnamon.
Roll dough gently, starting from the long end. You will have to roll somewhat loosely so you do not squeeze all the filling out, almost lifting a little as you roll. When you get to the end of the roll, bring the last few inches up to meet your roll and pinch it shut.
Using a serrated knife, slice into 18 equal slices (I cut mine in half, and then each half in 3, and 3 again). Spray two 8x11" or 9x13" pans with non-stick spray and place 9 rolls in each pan. Cover with a piece of plastic wrap and let rise for 30 minutes or until doubled.
Preheat oven to 350 degrees F. Bake for 20-25 minutes until golden brown and filling is set.
Combine glaze ingredients and drizzle over warm buns.