Chicken, ham, alfredo sauce and mozzarella cheese piled high on tortilla chips and baked until irresistibly gooey – perfect for game day, movie night, or an easy lunch!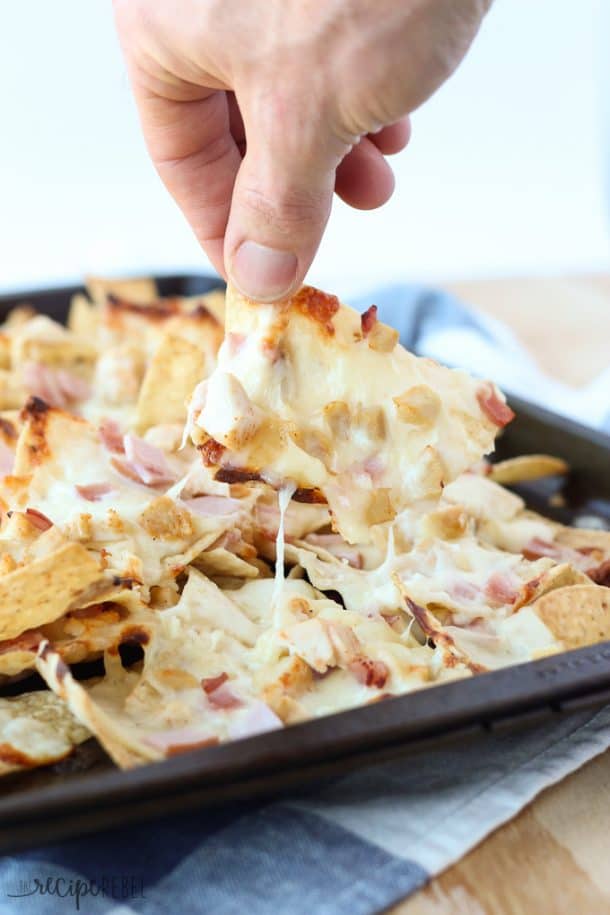 Let me first just say that I know Swimsuit Season is drawing near (or maybe it has already arrived where you live). Let me also just say that this recipe doesn't use a traditional Alfredo sauce, but a lighter one, and hey – look at all that protein!
Have I convinced you yet?
I've kind of got this fascination with nachos going on lately. Ever since those BBQ Bacon Cheeseburger Nachos, life just hasn't been the same.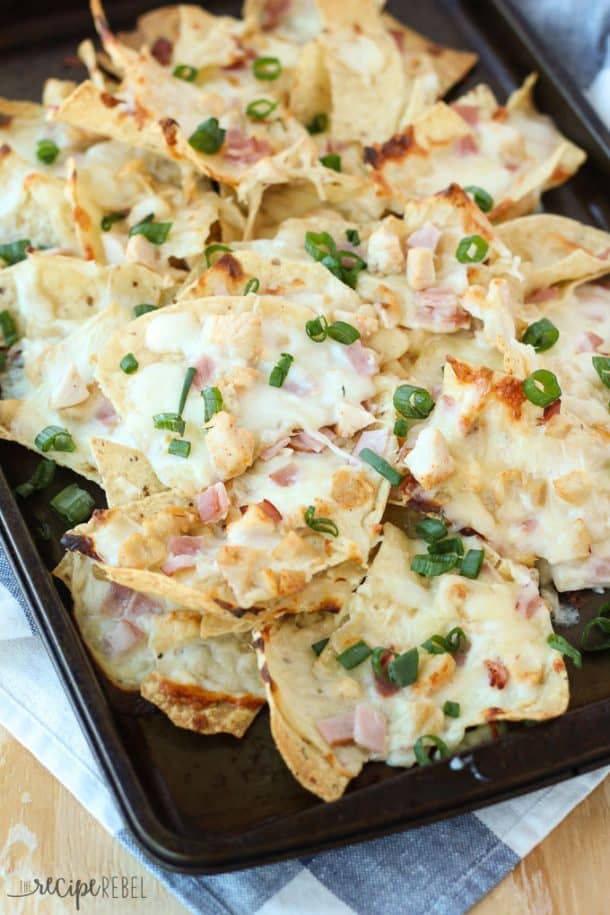 This whole idea that you can take any meal, pile it on top of some chips and it becomes a perfectly acceptable any-time-of-day kind of meal? I'm lovin' it.
Also, I love meat and sauce and cheese.
And nachos make me feel good inside.
Even in Swimsuit Season.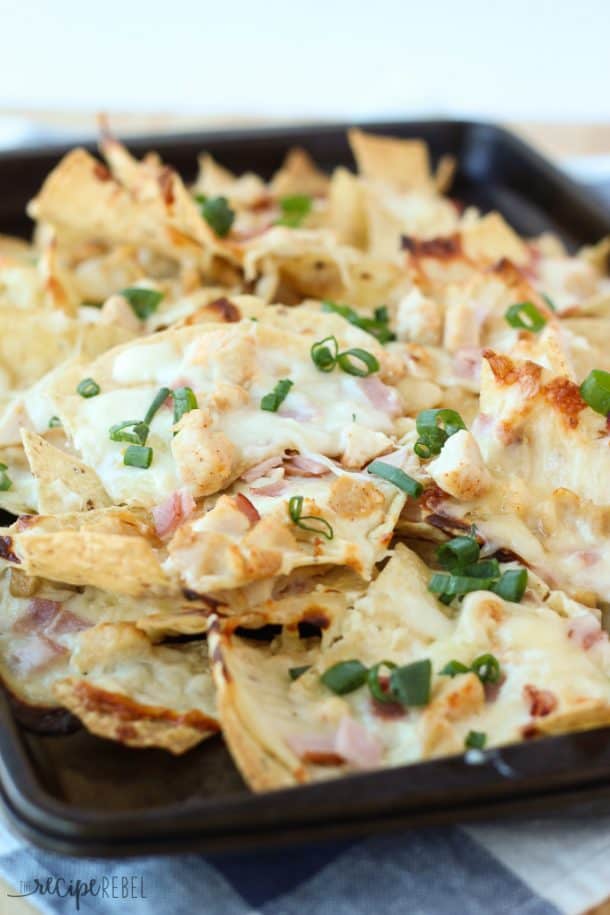 I pretty much love everything Chicken Cordon Bleu. Like these scalloped potatoes? Best. Ever.
And sometimes when your baby wakes you up at 12:30am and your toddler has to go pee at 3:00am and 6am, you need a plate of nachos for lunch. Maybe even supper.
And you might not be able to think of a bunch of intelligent things to say or a funny story or some super creative descriptive food words that will entice you to go make these other than, "you should totally make these."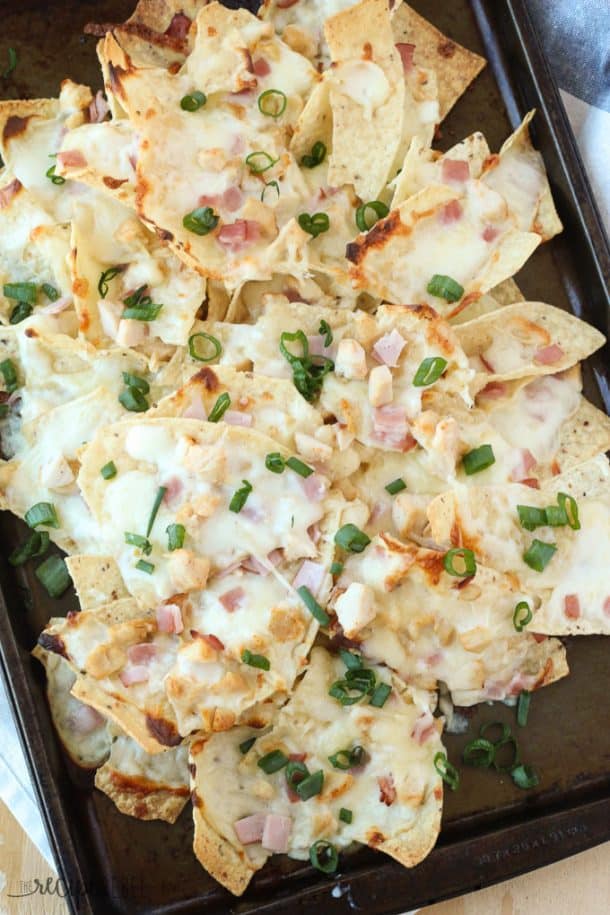 But you should totally go make them anyway. 🙂
4-6 servings
adjust servings
Chicken Cordon Bleu Nachos
Chicken Cordon Bleu Nachos: chicken, ham, mozzarella and a drizzle of Alfredo sauce! The perfect gooey, cheesy nachos for game day, movie night, or a quick lunch. www.thereciperebel.com
Ingredients
1/2

large bag tortilla chips

1

chicken breast, chopped

1

cup ham, diced

2

cups mozzarella cheese
*Alfredo sauce
1

tbsp butter

1

tbsp flour

1

cup milk

1/8-1/4

tsp salt

1/2

cup parmesan cheese
Instructions
*Alfredo sauce:
In a small pot, melt the butter over medium heat. Whisk in the flour and cook 1 minute. Whisk in the milk and continue cooking over medium heat until thickened. Stir in the parmesan cheese until melted. Set aside to cool slightly.
Preheat oven to 400 degrees F.
Place a layer of chips on a non-stick pan. Top with half of the cheese, half of the ham, and half of the chicken. Drizzle with Alfredo sauce (not too much – you don't want your nachos soggy!). Repeat layers one more time.
Bake for 10 minutes or until cheese is melted and starting to brown. Broil 1-2 minutes if desired.