As I'm writing this, with my computer on the couch, my husband is cooking dinner and stoking a fire in the fireplace.
I know, right?!
You don't believe me, do you?
It's totally true. Mind you, he is reheating a meal that I'd put in the freezer, but I think we'll let him count this one. He did make a fire, after all. Which means there will be s'mores.
In our living room we have large windows on every outside wall, and out of every one I see trees and snow and nothing else.
It's been just over a year since we moved out of our small first house in a small town and into the country, down a road with no human neighbors but plenty of… wildlife (if you count deer, racoons and stray cats and dogs). In the bush behind our house is a creek, and in the summer we like to walk down there and look for turtles.
It's not like I don't love people (cue this song right here…) but I like to have a little (a lot) of personal space. Now I have 13 acres.
So when I got my copy of Brown Eggs and Jam Jars
by Aimee Wimbush-Bourque, and I started reading it, I saw a lot of the same values in her stories (not that she's as hermit-like as I!). I love her appreciation of the land and what it can provide. I'm not one to typically read a cookbook like you'd read a novel, but I devoured every word of the Introduction. I love the story of how she came to be where she is, and her desire to create simple food with real ingredients.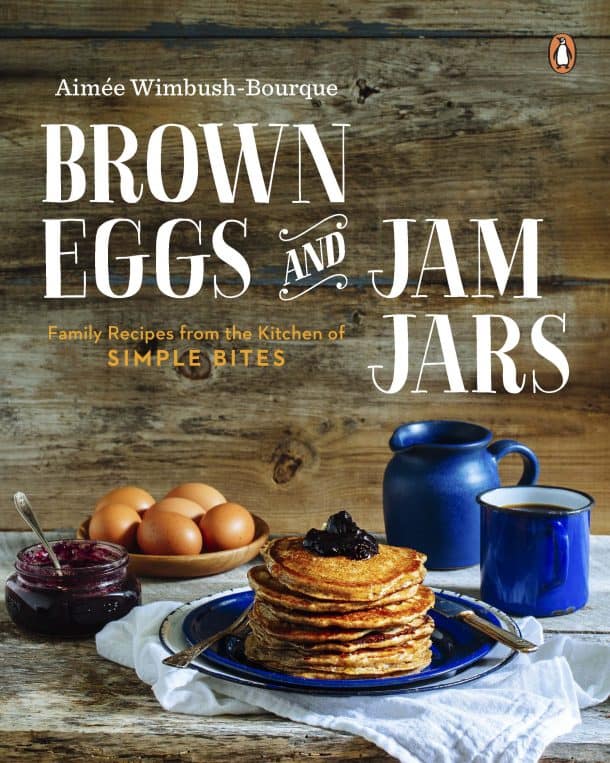 I was never really into gardening growing up, and when we lived in town our yard was too shady to grow much at all. But there was a raspberry bush, a rhubarb bush, and an apple tree. I planted some herbs (which flourished) and some peppers (which died a miserable death), but I have been itching to get my hands dirty on our new property.
There's just something so rewarding about growing your own food, and it's clear that that's something Aimee has a real appreciate for. I second her desire to see kids grow up loving food, and learning all they can learn about where it comes from, its preparation and even its clean up!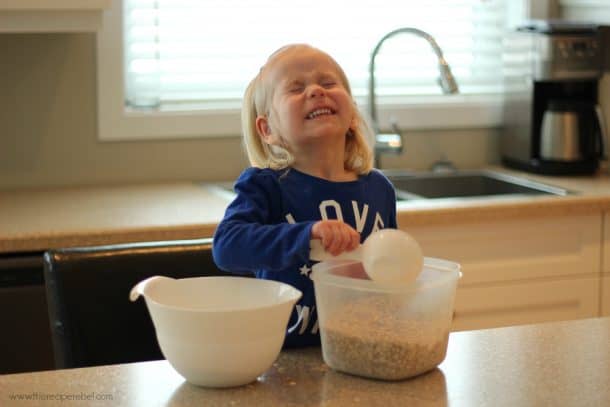 I love involving my 2 year old girl in the kitchen, and I so enjoyed Aimee's tips for teaching kids about food and how to have kids work beside you while you're cooking and baking. So many of these things I already enjoy doing with my daughter, and I love seeing how excited she is to be able to help! She takes so much pride in all of the things we make together.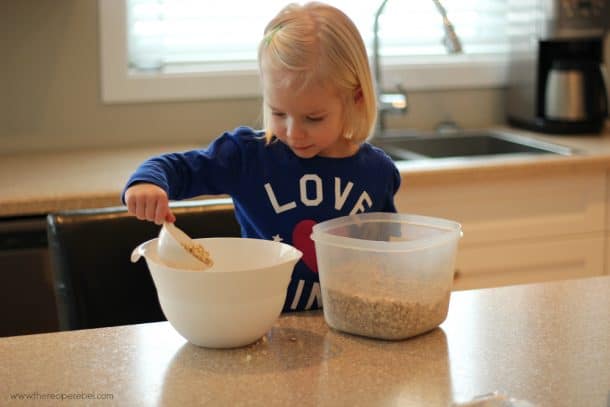 When I first heard of Aimee's book months ago, I kind of thought it was a canning cookbook alone. I guess I got hung up on the "jam jars" part. And though there are some incredible canning recipes (Blueberry Cardamom Butter and Cinnamon Applesauce), there are also baking recipes (Rolled Spiced Gingerbread and Whole Wheat Chocolate Chunk Cookies with Orange Zest), dinner recipes (Slow Cooker Cider Ham and Quebec Tourtiere), bread recipes (Soft Wheat Flour Tortillas and Honey Whole Wheat Pizza Dough), and dessert recipes (Citrus Cheesecake and Chocolate Beet Sheet Cake).
I wanted to choose a recipe that was easy enough for us to make together, so we made Maple Walnut Granola from the book Brown Eggs and Jam Jars. It was so easy to have my daughter involved in the making of it, as I measured and she dumped the ingredients and stirred them together. I gave the ingredients one good stir before spreading the granola on the pan to make sure they were thoroughly mixed, but she played a large part.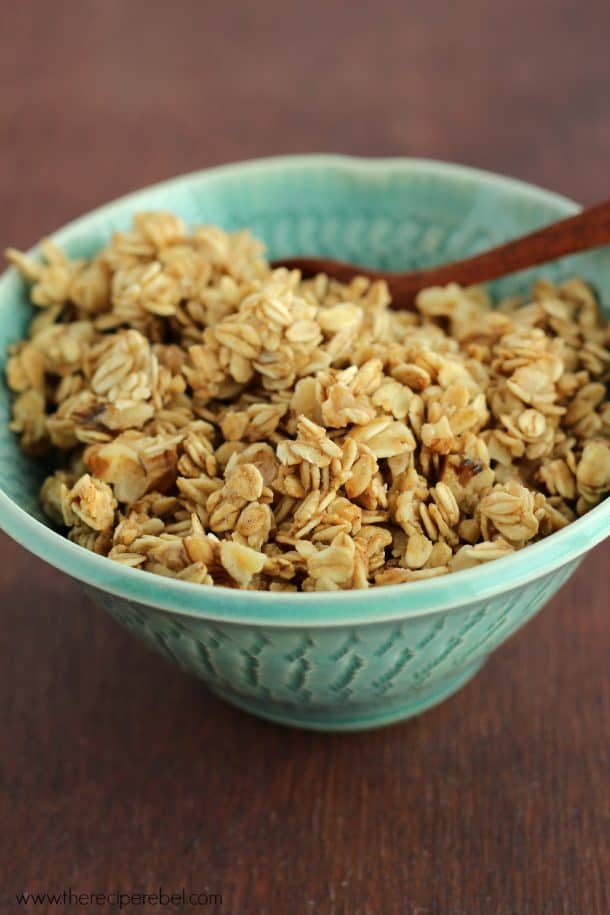 She also didn't mind helping me taste test it when it came out. It is slightly sweet and wonderfully crunchy, perfect to sprinkle over some yogurt for a snack, or even on top of muffins before baking.
Penguin Canada was kind enough to send one copy of this gorgeous, heart-warming book for me to give away. Be sure to enter the giveaway below to win your own copy of Brown Eggs and Jam Jars!
Giveaway open to Canadian residents 18 and over.
Be sure to visit the other bloggers participating in the blog hop for even more chances to win, and to see what tasty treats they were cooking up! I will put up the links as soon as they're available, so be sure to check back later in the week!
And a recap of the posts on The Food Bloggers of Canada web site
*This post contains affiliate links