I have to tell you, I'm not really a fan of banana desserts. It's like carrot cake, right? I mean, ain't nobody eating it for the carrots.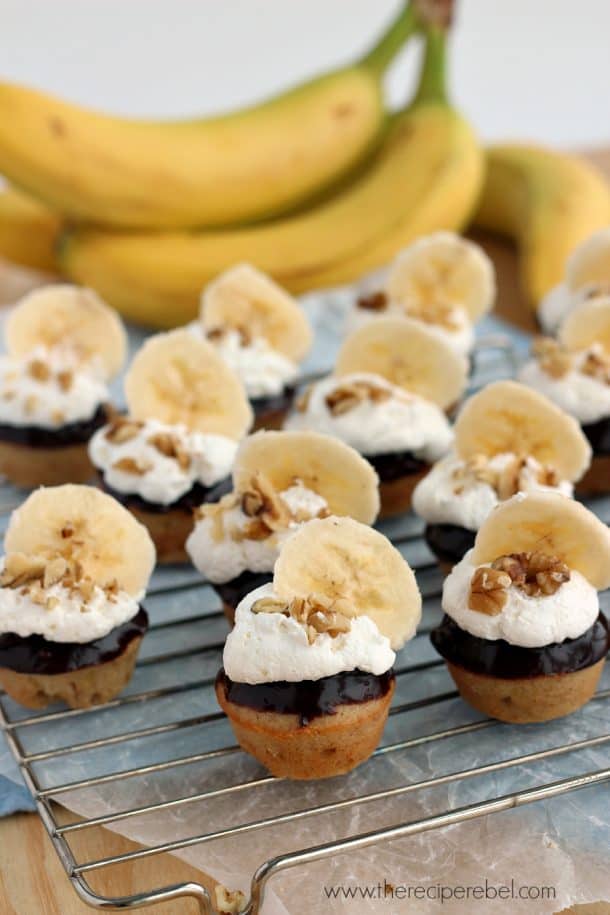 I'm not a fan of a lot of banana-flavored stuff in general. Or even just bananas.
The exception? Banana bread or muffins. Totally obsessed. I can't get enough.
But I was so intrigued by the idea of banana blondies that I had to try them, just to see if the banana would ruin that dense blondie texture or if it would actually work.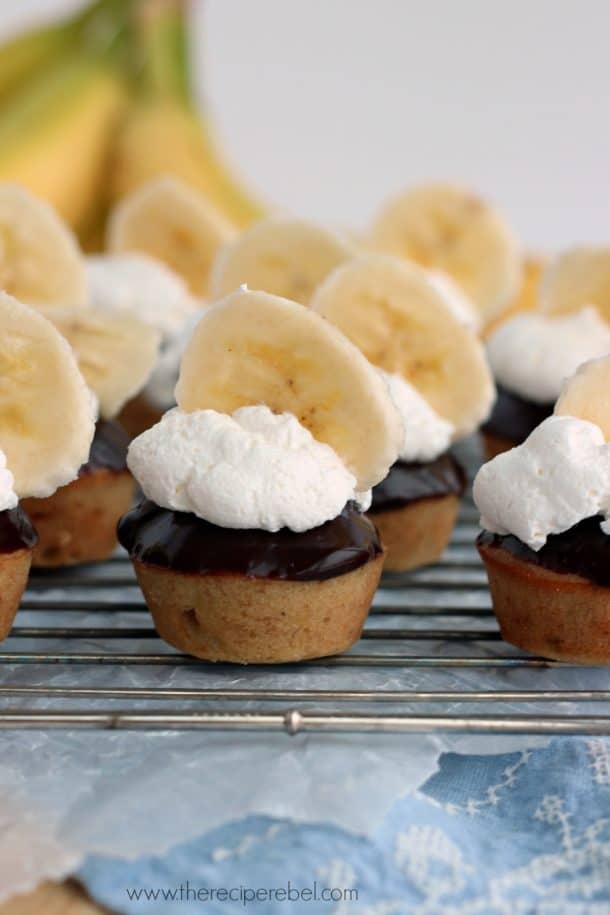 Let me tell you friends, it works.
I wouldn't lie to you about a banana dessert.
I found this recipe from Shelly of Cookies and Cups on Pinterest, and the texture drew me in. They looked totally dense and fudgy. I had to try them.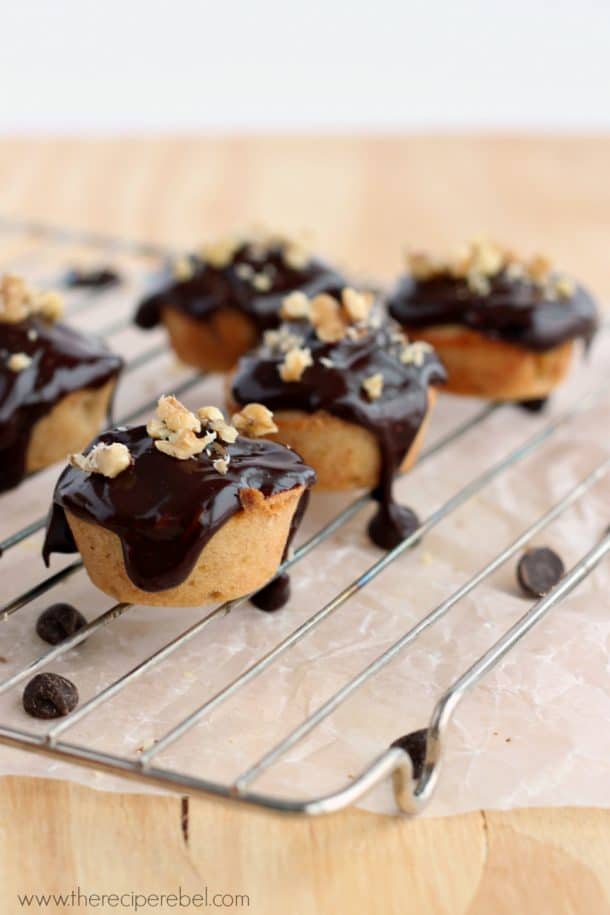 And I did. And they rocked my world.
You need to make them and make the Brown Sugar Frosting on Shelly's site. And then you need to make a second batch and cover them in peanut butter chocolate ganache, whipped cream and chopped nuts.
Because January's over.
Also, chocolate, peanut butter and banana are meant to be.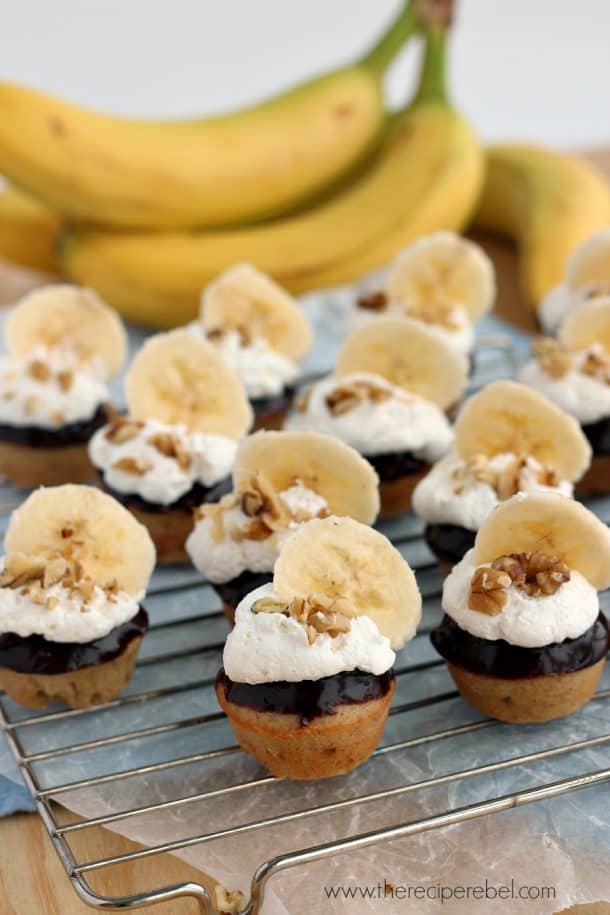 36
adjust servings
Banana Cream Blondies with Peanut Butter Chocolate Ganache
Ingredients
For the blondies
1

cup butter, melted (and browned if desired)

2

cups light brown sugar

2

eggs

2

tsp vanilla

2

mashed bananas

1/2

tsp salt

2

cups flour (I used half whole wheat)
For the ganache
1

cup semisweet chocolate chips

2

tbsp smooth peanut butter

4

tbsp milk or cream (additional if required to reach desired consistency)

Sweetened whipped cream or whipped topping

Banana slices

Chopped peanuts or walnuts as desired
Instructions
Preheat oven to 350 degrees and spray 36 mini muffin cups with non-stick spray (or use paper liners).
In a large bowl, combine melted butter and sugar and beat with a whisk until smooth. Whisk in eggs, vanilla and bananas until smooth.
Add salt and flour and stir just until combined.
Spoon about 1 tbsp of batter into each mini muffin cup. Bake for 10-12 minutes until a toothpick comes out clean. Set aside to cool.
Make the ganache: In a small pot over low heat, combine chocolate, peanut butter and milk. Cook on low, stirring constantly, until melted and smooth. Remove from heat.
Dip cooled blondies in ganache and let set. Top with whipped cream, banana slices and chopped nuts as desired. (*I recommend topping with bananas only before serving).
Store in the fridge for a couple days, or you could freeze them for 2-3 months before topping with whipped cream.