30+ Valentine's Day Recipes! Impress your Valentine with these easy and impressive Valentine's Day recipes!
What are your thoughts on Valentine's Day? Do you get really into it? Or are you one of the ones who strongly dislikes the "holiday"?
I find myself somewhere in the middle. I'm sure my husband and I celebrated Valentine's Day back when we were dating, and probably when we were married and without children, but now that we have young children, these things seem a little less important.
I love celebrating Christmas and birthdays, but aside from that, it's never really been that important to me to get all crazy about making cute treats for the other holidays.
Until now. Now that I'm almost 2 years into this whole blog thing, I find myself living my life going from one holiday to the next, and I actually enjoy coming up with (at times ridiculous) cute treats for the different seasons. It also doesn't hurt that my 3 year old's face lights up whenever she sees them — I am a sucker for those girls!
So here you'll find a list of some decadent treats, CHOCOLATE, and some simple, cute treats that the kids will love — because even if you're not a fan of Valentine's Day, I'm pretty sure you're a fan of one of those things! (Or… I'm not sure why you're here?? But welcome anyways!).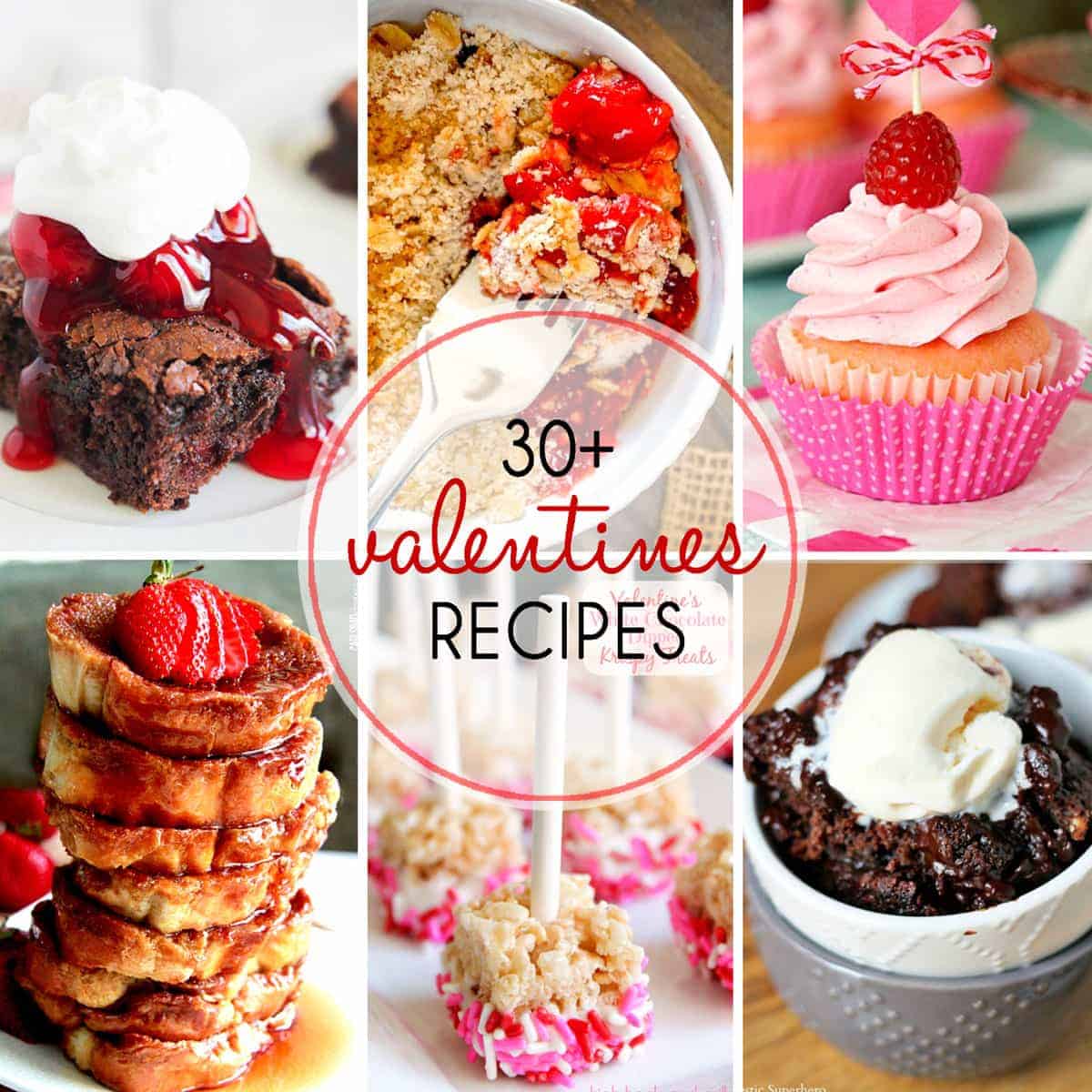 Overnight Creme Brulee French Toast

Slow Cooker Chocolate Lava Cake

Deep Dish Chocolate Chip Cookies for Two

White Chocolate Mousse with Raspberry Sauce

Pink Velvet Raspberry Cupcakes

Chocolate Raspberry Pots de Creme

Strawberry Cheesecake Chocolate Crepes

Chocolate Blackberry Cheesecake Trifles


Dark Chocolate Espresso Mousse

Easy Chocolate Mousse


Monster Sweetheart Cookies

Red Velvet Brownies


Valentine's White Chocolate Dipped Krispy Treats


Gluten Free Red Velvet Brownies for Two

Double Peanut Butter Lava Cakes


Red Velvet Cheesecake Gelato

Chocolate Peanut Butter Pink Scones


Valentines Cookie Stacks

M&M Valentine Blondies


Red Velvet Cheesecake Bars

Red Velvet Mocha Milkshake


Homemade Chocolate Truffles with Champagne and Brandy

Flourless Chocolate Cake


Valentine's Day Chocolate Molded Rice Crispy Treats